Do YOU Make a List?
We are a participant in the Amazon Services LLC Associates Program, an affiliate advertising program designed to provide a means for us to earn fees by linking to Amazon.com and affiliated sites. We participate in other affiliate programs as well. For more details, please see our disclosure policy.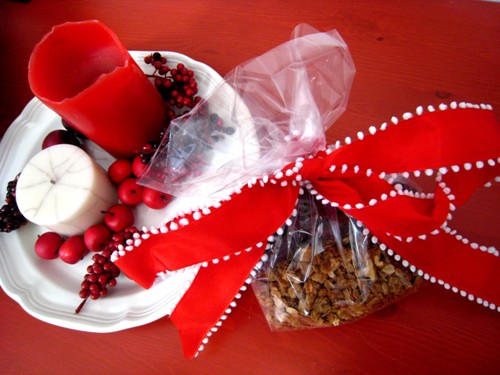 Recently, in a book that I can't find now in order to quote it, I read the recommendation that we as moms should make sure that we make our gift wishes known. It said we need to make it clear to our husbands and children how they "can love us best" by giving us the gifts that we actually want.
Now the author said it much more eloquently than that, to be sure.
But, the idea just really didn't sit right with me. Here's why:
I've been guilty of going overboard on the "letting people know how they can love me." They ended up feeling coerced by my constant reminders, and I felt like it was a hollow joy in getting a gift that I had practically begged for. Now, this last happened probably 13 years ago, but the nagging feeling about it lingers.
I have everything I need. I really don't need anything. So, any gift would be icing on the cake. Now, I probably felt differently about this years ago when we counted every penny.
I'd rather be surprised.
However, I realize there are many ways to look at something, maybe I'm missing the point. Maybe there's some deeper issue that I am not seeing. What do YOU think?
Do YOU make a wish list?