Do You Schedule or Plan Family Nights?
We are a participant in the Amazon Services LLC Associates Program, an affiliate advertising program designed to provide a means for us to earn fees by linking to Amazon.com and affiliated sites. We participate in other affiliate programs as well. For more details, please see our disclosure policy.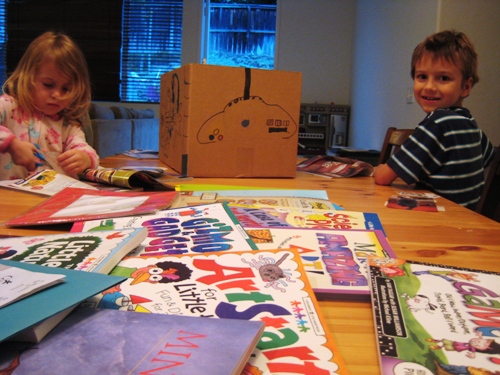 I remember long ago, back before I had children or when my oldest was just a toddler, listening to parenting programs that talked about Family Nights. Movies, games, read alouds, crafts — all were described in such intentional detail. Some families even had a set night every week when they spent time together as a family.
While I'd like to say, "Every night is family night around here," that isn't quite accurate. We do plenty of fun things around here, don't get me wrong. But, to have a set night of the week for fun and frolic? No, that doesn't really happen.
For years I felt bad about it, too. I have no clue how that expectation entered my consciousness but it did. But, I don't worry about it anymore.
We do what we can. We enjoy Pizza on most Friday nights, but not all. And we usually have a movie, but not always.
The other fun moments, like a marathon game of Monopoly or a craft night are of the spontaneous variety. It's possible that in another season, possibly when big boys have jobs and outside obligations, I'll want to have a set night to pin everyone down. In the meantime, this works for us.
What works for you?
Do you plan or schedule Family Night? What do you do to enjoy time as a family?