The following content is sponsored by Johnson & Johnson. This giveaway is now closed. Congrats to the winner: carmen99@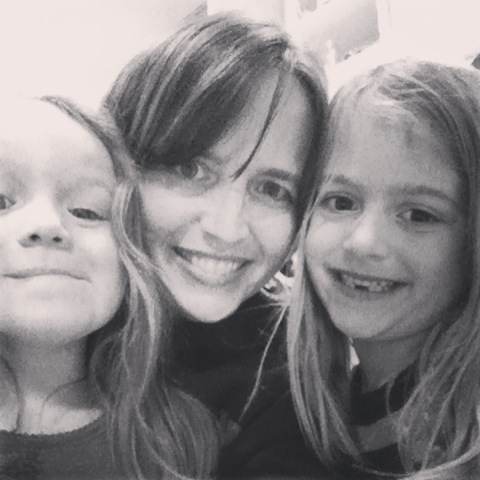 Most of us are snapping photos right and left, aren't we? I mean, I could easily take fifty photos of "every day life" every day. No longer do we think twice about shooting a photo now that the days of expensive film are past. Digital photography has changed a lot of things in our world.
And now, it can even bring about change for charitable causes. What if you could donate $1 for every photo you took?
Sounds too good to be true, doesn't it? I'm partnering with Johnson & Johnson to tell you about an app they've created called, Donate A Photo, that allows you to donate a dollar every day. The app is free. There's no film cost. And you can provide a number of charitable causes with much needed funding.
No doubt you're used to taking a "selfie" or self-portrait from time to time. You can share your "selfless selfie" or other fun photo with friends and family on your favorite social media platforms via the Donate A Photo app. It will automatically link to instagram, for instance so you can share the love — as well as your photo.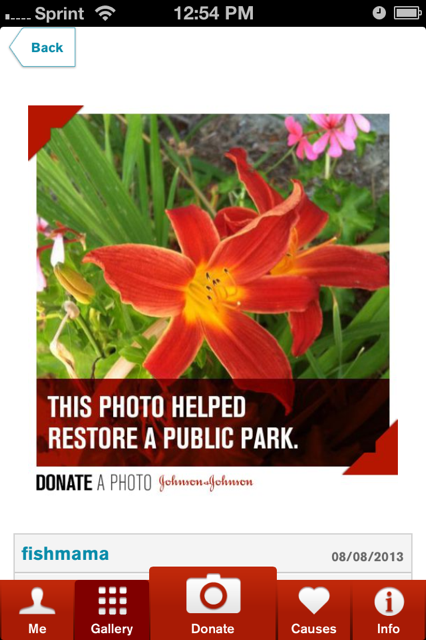 Some of the charitable organizations currently benefitting include:
PFLAG: All funds donated through the DAP PFLAG cause go to provide materials (brochures, flyers etc.) for anti-bullying sessions. These sessions reach students, teachers and school leaders with messages about cultivating respect and keeping schools safe for all.
Girl Up: All funds donated through the DAP Girl Up cause help provide outreach efforts to girls, parents and community leaders, provide literacy, numeracy and livelihood training to out of school girls, and helps establish local PTAs to champion girls' education in Liberia. These efforts help girls return to and stay in school, often after years of absence.
Safe Kids: The Safe Kids Safe Roads initiative aims to teach children and parents about bike helmet and car seat safety. The program achieves these goals both through in-school sessions, as well as through awareness efforts via online promotions and social media.
as well as:
the Foundation of the National Student Nurses' Association
Keep America Beautiful
Save the Children
the Mobile Alliance for Maternal Action
Johnson & Johnson has curated a list of trusted causes, and you can donate a photo to one cause, once a day. Each cause will appear in the app until it reaches its goal, or the donation period ends. If the goal isn't reached, the cause will still get a minimum donation.
You can choose which charity to whom you want to donate your photo and can donate one photo per day. While the app is only available via a mobile device, the photos are displayed in a gallery that can be viewed from a number of computer types: laptop, tablet, phone, etc.
A Giveaway from J&J:
This week one Life as MOM reader will win a prize package, valued at $60, including a melange of the following Johnson & Johnson products:
Band-Aid
Clean & Clear
Neosporin
Visine
To Enter:
Simply complete the information on this form. Please know that the information is only being gathered for the purposes of mailing you your prize in the event that you are chosen as the winner. This information will not be sold, traded, or given away.
This promotion is open until Sunday, August 11, 2013, at 8 pm PST and is limited to US residents, 18 years or older. Friends and family of Jessica Fisher and Life as MOM are ineligible for entry. Please enter only once. The winner will be chosen randomly. The prize for this promotion is provided by and shipped by Johnson & Johnson Consumer Products Company Division of Johnson & Johnson Consumer Companies, Inc. and/or its representatives. Jessica Fisher and Life as MOM cannot be held responsible for lost, undeliverable, or misdirected deliveries. This post will be updated with the beginning of the winners' email addresses.
Disclosure: I received financial compensation for sharing this information with my readers. All opinions are my own.