Don't Be Afraid of Hard Work
We are a participant in the Amazon Services LLC Associates Program, an affiliate advertising program designed to provide a means for us to earn fees by linking to Amazon.com and affiliated sites. We participate in other affiliate programs as well. For more details, please see our disclosure policy.
Hard work is nothing to be scared of. Let's model this for our kids — and for our own good.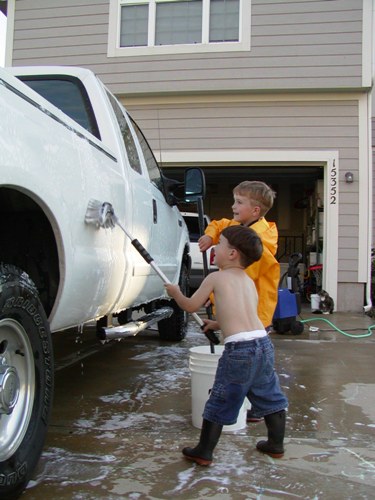 All hard work brings a profit,
but mere talk leads only to poverty.
— Proverbs 14:23
As moms and as women, we have a myriad of tasks set before us. Cleaning, child care, and cooking are common responsibilities of all parents. This is nothing new. Folks have had to do this since the dawn of time.
Add in community service, employment, education, healthy relationships, and whatever else occupies you during the day and your time card is full.
What is new is that we have so many machines to do the work for us. We can delegate chores to other people and hope they actually do them. We have many, many more distractions than Ma Ingalls had in her little cabin in the Big Woods.
We have an assortment of justifications to avoid doing the hard work on our lists.
For me? Cleaning chores, holding my kids accountable to their responsibilities, and reconciling my bank statements are things that I put off and put off. Those aren't fun. They "seem" hard (though they really are not).
I know, however, that when I tackle the hard things on my list, I feel so good. I have such a sense of accomplishment. I feel productive and responsible. These are good things for ourselves. These are good things to encourage in our families.
Hard work is hard. But, it's not bad. We should not balk from it. We should make sure that our children do not balk from it.
Hard work brings a profit.
Don't be afraid of it.
What hard thing can you tackle this week?
If you tell us, you're more likely to do it because you actually wrote it down. May God bless your efforts this week to hard work.