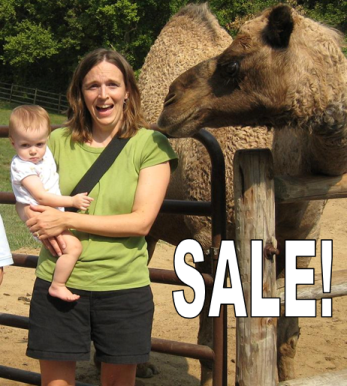 In case you missed it, I'm offering a sale on all my ebooks this weekend, good from now until Monday at midnight, PST.
Use the code SAVETWO on all purchases of $4 or more and receive $2 off your purchase.
This is a great chance to pick up my latest ebook, Organizing Life as MOM, if you haven't already. It's chock full of resources to help you get organized.
Enjoy your weekend and nab some good deals!