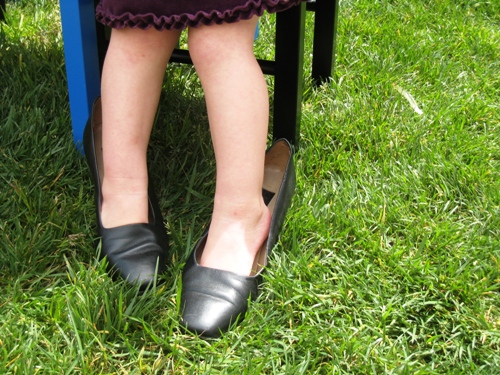 As Spring gets into a groove, cold weather clothes need to make room for some lighter and brighter duds. Remember those sandals and dresses that have been languishing in your closet? Well, it's time to bust them out.
In fact, changing your mode of dress can help knock you out of late winter doldrums. I remember living in Kansas City when the first day of capris and flip flops was a day for celebration. Shaking off the winter cold and boring clothes from the previous season can be invigorating. So dress the part!
Here are some tips to help you do that:
1. Clean out your closet.
Recently, Simple Mom offered some great tips for cleaning out your closet and finding things to discard. Mandi from Life Your Way posted a fun vlog illustrating how her closet got dejunked. Man, she moves fast!
The basic jist is to junk the stuff you don't wear. If it doesn't fit, it doesn't look good, you don't like it, or if it's out of style (think: scrunchies), then its time to give it the heave-ho.
2. Supplement with classic pieces.
My friend Jen the Fashionista has got you covered in this area. Check out her 5 Simple Ways to Dress Fabulously for Less as well as her encouragement to just say no to good deals.
Read Rena's tips for accessorizing. You can update your classic pieces with less expensive accessories to give your look some sass.
3. Find a hairstyle that flatters.
After years of going to a walk-in salon where they don't know me — and don't care to, I finally sought out a beautician/hair stylist/whatever the right term is to tackle my mane. Not only has Melissa spent the time to find a style that flatters my hair and face, but she's also been able to let me know about health issues to my scalp that might otherwise have flown under the radar if I had a different person cut my hair every time.
(In fact, she's been able to direct a number of clients to their doctor for pre-skin cancer screening, something you don't think about in the realm of "beauty.")
Having a hair style that fits you can make all the difference in the world.
4. Don't forget sun protection.
Now that you're getting out more, make sure that you take the precautions you prefer to guard your skin against UV rays and sun damage.
5. Find a fun dress!
Spring and summer are dress weather! Find a dress that is fun and comfortable and flattering to wear. Forget the spanx, find something that you can relax in.
I found a comfy dress recently. Oh me, oh my! You're going to be amazed.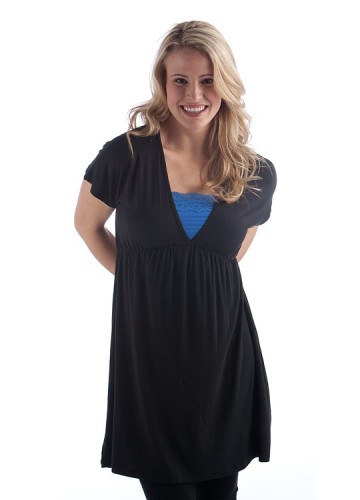 Dress in bamboo?
Yala Designs is a company devoted to green living. This week they're offering the Bradshaw dress for giveaway. I was stunned when I first felt the fabric. It is sooo soft! I kept thinking, My! this is soft! Finally, I checked the label. It's 95% bamboo! Well, derived from bamboo, but still.
Here's the fabric information from the Bradshaw dress:
95% Viscose from Bamboo / 5% Spandex
Machine wash, gentle cycle, cool water, mild soap. Do not bleach. Tumble dry, gentle cycle, low heat. Low iron if desired.
Warm, cool, soft, lovely, for day and night. Organically grown in sustainably managed forests.
How's that for your perfect Spring dress? You'll want to wear a camisole with it, and perhaps leggings if you're so inclined, but it's a cute short dress for Spring.
Three LifeasMOM readers will win a Bradshaw dress this week.


To Enter:
Leave a comment telling us where you'll wear your Yala dress.
For an extra entry, "like" Yala on Facebook or follow them on twitter and come back and leave another comment (or two) telling me you did so.
This giveaway will be open until Sunday, April 3rd, 2011, at 8 pm PST. Winners will be chosen randomly and notified via email.
THIS GIVEAWAY IS NOW CLOSED. CONGRATS TO THE WINNERS: danielleatm@, macampbell615@, daisydog@ They have been notified via email. If you think you are a winner and did not receive an email, please write me at jessica at lifeasmom dot com.
This week we're Celebrating Spring. Don't forget to check back everyday for all sorts of fun giveaways and ideas to enjoy the changing of the seasons.
Disclosure: I received a sample Bradshaw dress for review purposes. I was not compensated to publish positive comments. My opinions are my own.