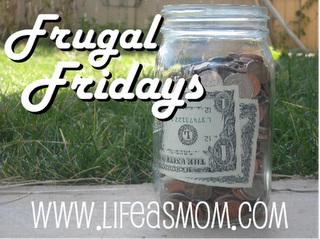 Who says there's no such thing as a free lunch?
Friday, July 8th is Dress Like a Cow Day at Chick-Fil-A. It's a nationwide promotion and one that is lots of fun! Simply dress like a cow, from head to hoof, and receive a free meal. If you decide to just do a tshirt, then you get a free sandwich.
My sister Jamie says, "Go big or not at all." (She's a Chick-Fil-A sweet tea addict, so she'll be there.)
Some may think it's silly — or even beneath them — but I don't mind having a little fun with my kids once a year when we dress up like cows and get a free meal at Chick-Fil-A. See how much fun we had staging our photo last year?
Seriously, no tears were truly shed in the making of this photo. The sun's in his eyes. Really.
CFA is actually one of our favorite places to eat, so this Dress Like a Cow thing is becoming a family tradition. Last year, we actually came in second place in their Facebook photo contest. If you're on the CFA email list, you got a copy of our official photo this week. Yes, we're famous now. Cowabunga, dude!
So, get your cow on — and get thee to a Chick-Fil-A — all day on Friday.
How do YOU save money?