Easiest Mother's Day Gift
We are a participant in the Amazon Services LLC Associates Program, an affiliate advertising program designed to provide a means for us to earn fees by linking to Amazon.com and affiliated sites. We participate in other affiliate programs as well. For more details, please see our disclosure policy.
Looking for a simple treat to give the mothers in your life? Here's something easy, quick, and chocolate-filled to pull together.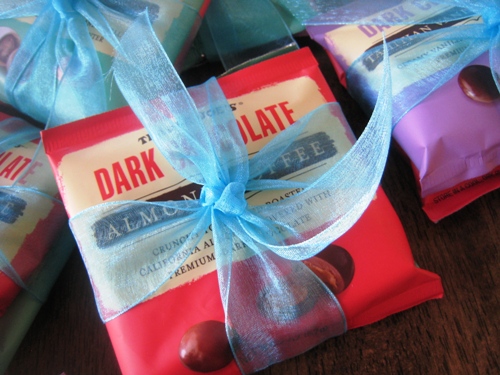 Mother's Day is approaching. You may be making big plans for the day — or not. Over the years I've learned that it's better not to focus on myself or expect to be feted.
It makes the day more fun not to get caught up in the me-me-me of it. I know my family loves me, and I don't want to be the spoiled little girl who isn't pleased on her birthday.
I have been on occasion, much to my regret.
Instead, it's better to focus on other people, to be thankful for my husband and kids who've made me a mom as well as appreciative of the other moms in my life who inspire and encourage me.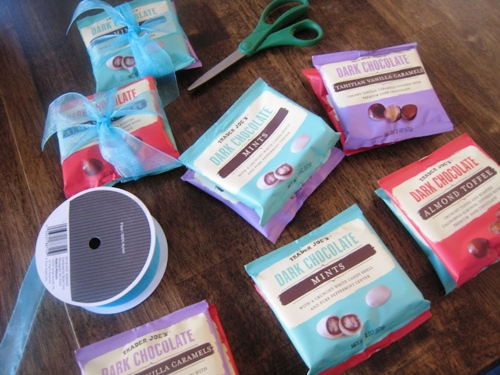 It doesn't need to be complicated to make sweet treats for these peeps. Think party favors for the folks in your party of life!
Just grab some packets of your favorite chocolates — include a few extra for yourself. Tie cute bows around them. (This is an excellent moment to buy YOUR favorite candy.)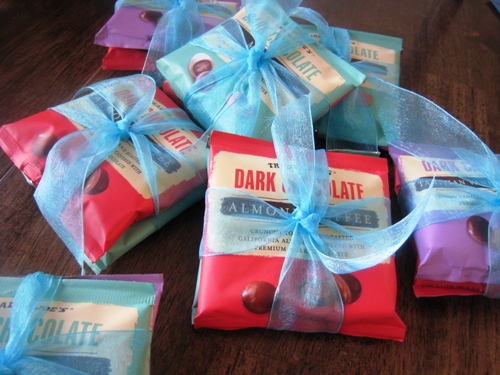 Your friends and family will be so surprised by the gesture. You might be surprised at the truth in the old adage: it's better to give than to receive.
What's your favorite kind of chocolate or candy?