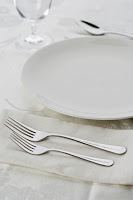 I know, awhile ago, I said I needed to get back to healthier menu options and fewer convenience items. But, that was before last week's uterine activity.
(I suppose the words menu and uterine don't really go together, but HEY, this is a MOM blog, isn't it? You're used to combining this kind of talk, aren't you?)
Like I was saying….my good intentions have flown out the window in the name of ease and relaxation, both things that will help me get through the next 18 days. (see my little baby ticker in the sidebar – that's how I know how long I have!)
So, here's what's on the menu this week:
Sunday
cinnamon rolls
turkey sandwiches and beautiful black grapes from Costco (the kids keep thinking I'm feeding them olives or large blueberries)
taco soup (OAMC), cheese quesadillas, and strawberries and grapes
Monday
oatmeal with apples, dried cranberries and pecans
turkey meat, cheese, crackers, and fruit
meat lasagna (OAMC), green salad, french bread
Tuesday
fried eggs, toast, hashbrowns
frozen pizza and fruit
chicken enchilada casserole (OAMC), beans, Mexican rice, salad
Wednesday
cereal
leftovers
taco bake (OAMC), salad
Thursday
blueberry scones and fruit smoothies
PB&J, fruit
Catalan meatballs (OAMC) and boiled potatoes, vegetables, french bread
Friday
waffles
lunch out with Grampa?
pizza
Saturday
pancakes
omelets with ham
baked chicken, rice, and veggies
For more meal planning ideas and real life menus, check out I'm An Organizing Junkie every Monday.