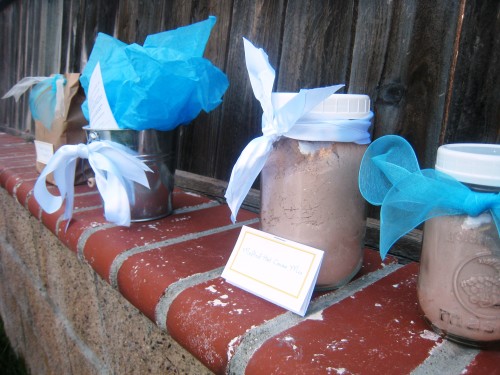 Preparing gifts of food can be a thoughtful and economical way to treat your friends and neighbors at the holidays. Plates of cookies or tins full of toffee are such a treat!
One trouble with baked goods, however, is that I fear sometimes those items will go to waste. If your friends are receiving plates of goodies from five other people, plus baking their own, that can be sugar overload. And unfortunately, it doesn't always get consumed before it goes bad.
That's why I love to give baking and other homemade mixes as gifts. They are a DIY gift that doesn't need to be consumed right away. Your friends can save it for a day when they really need a little sweet treat. Plus they are great gifts that the kids can easily help you assemble.
This week's FREE printable is a Baking Mix Kit to help you put together three different kinds of mixes as gifts. Recipe cards and label tags are included. You can dress up the package any way you like. But, here I have pictured three different ways.
Pumpkin Coffeecake Baking Mix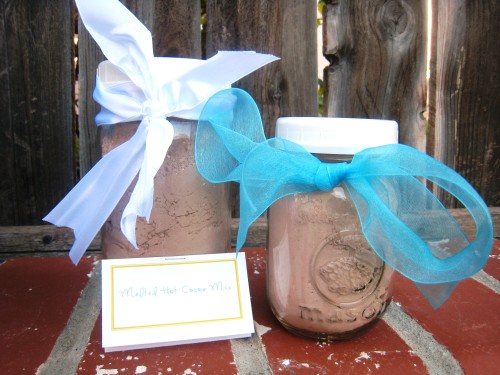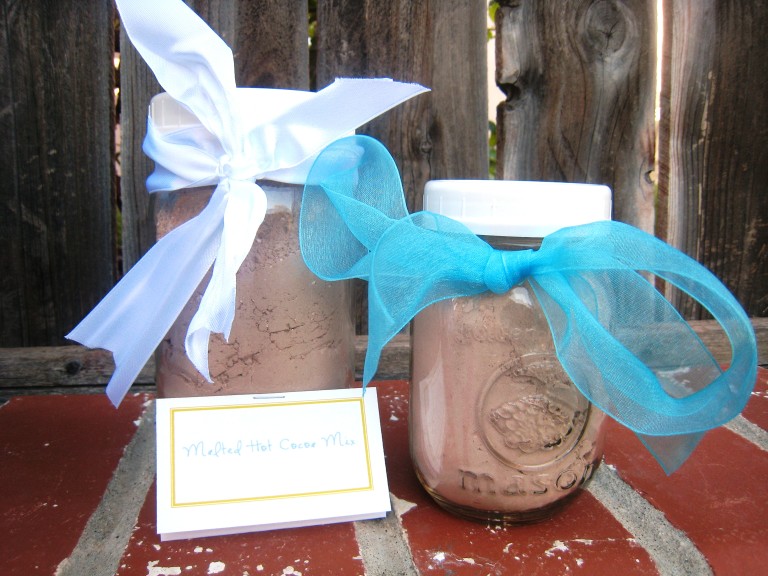 Malted Hot Cocoa Mix
Mix and Match Muffin Mix
Choose one or choose them all. Either way, my little sis and I have laid out everything you need. Just print out the gift cards, assemble your mixes, and spread sunshine all over the place.
Download your Baking and Cocoa Mix Kit today – for FREE. And if you like it, share this post with a friend. We need to help each other celebrate a simpler season.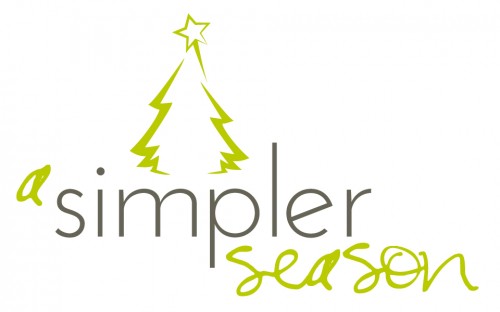 Want to plan a fabulous holiday?
A Simpler Season
holds almost everything you need to do just that.
This guide to planning the winter holidays provides creative ideas , time-saving tips, and budget-minded inspiration for making the most of Thanksgiving, Christmas, and New Year's. With the busy family in mind, I've provided recipes, to-do lists, children's activity sheets, planning pages, gift ideas, and step-by-step tutorials for creating homemade gifts. Grab your copy today.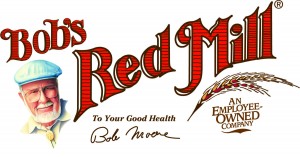 Be on the lookout for installments of A Simpler Season each week, from now until New Year's.
You can subscribe for free emails or get Life as MOM in your feed reader each morning, so you don't miss a thing.
This series is brought to you, in part, by Bob's Red Mill.