Pamper yourself with a fun at-home manicure! Life as MOM contributor Rena will show you how.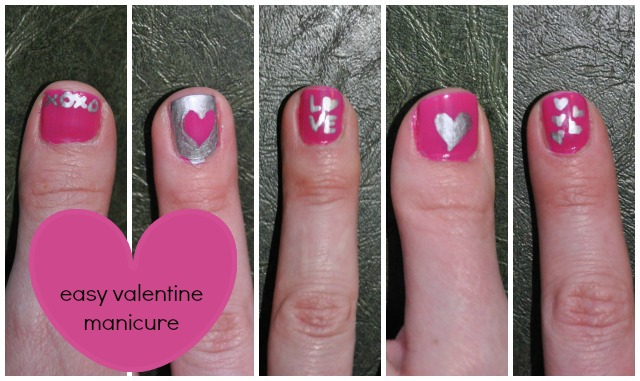 It's super fun to get your nails done by a professional. I personally go just for the five minutes they give you a hand massage. But going all the time can get really expensive. Here is a fun new way to decorate your nails for a great price:
1. Paint your nails with a solid colored paint.
For Valentine's Day, pinks and reds work great. You could also paint them white for a clean work palette. Let them dry completely.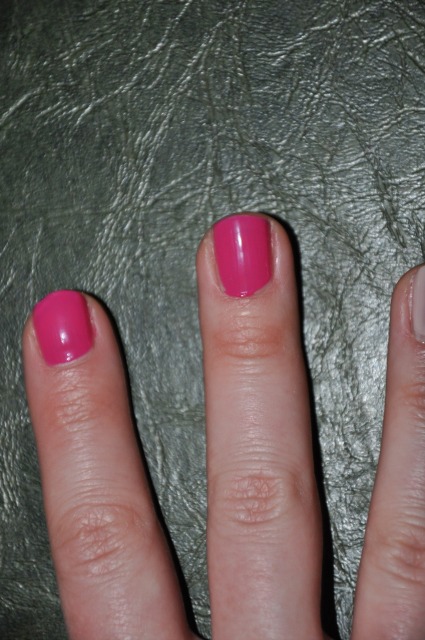 2. Grab a fine point Sharpie.
For this post, I nabbed these awesome metallic ones in the Target clearance rack for only $1.25! Although any color Sharpie will work.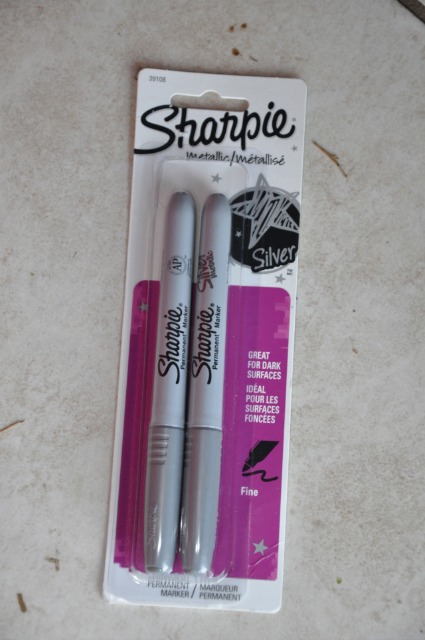 3. Doodle a clever print on your nails.
This could get tricky to do with the hand you are not used to writing with, so feel free to get some help from someone, perhaps your daughter, mom or friend. Then take turns and do theirs! You could even give each other hand massages! For Valentine's Day, you could draw hearts, XOXO, LOVE, SWAK or lips. You can also get really creative with some stripes or polka dots.
4. When the Sharpie has completely dried, feel free to paint over with a top sealer.
Be warned though, if the Sharpie hasn't dried, it could possibly streak your clever artwork.
Have fun with it and enjoy your inexpensive makeover!
How do you pamper yourself?
Other Ways to Pamper Yourself:

Rena, aka "the girl with the smile", is an optimistic style blogger in San Diego. Learning about fashion through trial & error (high school years were pretty awkward), she loves fashion and the ability to create a look and boost self-confidence through clothing. Since Rena lives with all men (husband and two sons), she needed an outlet for her fashion knowledge, so she started the blog The Girl with the Smile.