As winter recedes into the past and spring shakes its bright shiny head out, new growth is everywhere, especially in the fields and verdant valleys of your local farms. And the smell of freshly dug earth makes me wish our backyard was bigger than a postage stamp.
One of my life's goals is to instill healthy eating habits in my kids. They have no problem with dairy or beef. Oh no, no, they don't. And most grains go down pretty easily. Fruits? Disappear in a flash.
But veggies? I am constantly looking for ways to make vegetable consumption a delicious and fun proposition for my children.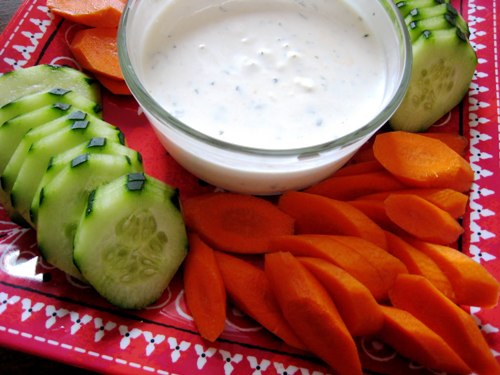 Here are 8 ways that have worked in the past:
Stock up on fruits and veggies whenever there are good deals.
Provide a bottomless veggie tray.
Find quick ways to prep your veg.
Let the kids help.
Cook them in a pleasing manner.
Disguise it.
Make it fancy.
Plant a garden.
These strategies have been very helpful to incorporating more vegetables into my children's diet.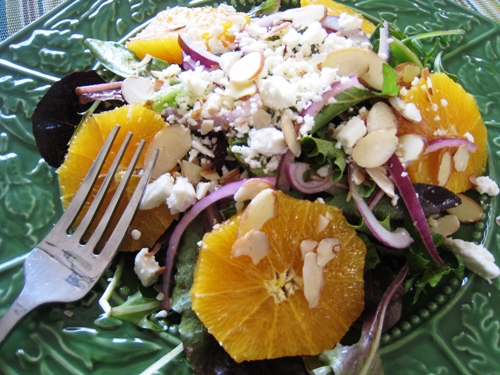 I have a few new ones to add:
1. Eat more veggies yourself.
Monkey see, monkey do, don't you think? If we are doing our best to eat lots of fresh fruits and vegetables, our kids will see that they're good, that we enjoy eating them, and that we practice what we preach. Ahem.
Try creating a salad bar for yourself in order to make it easier for you to eat well. Your kids may just join you in vegging out.
2. Go with your strengths.
My kids love salad. Every single one of them. They're not all crazy about all the different kinds of greens in a spring mix, but they are generally very happy with greens, dressing, and a few fruits and veggies tossed in. I realized that if I just count on a salad every night, that is a winner. I can make them all eat salad without much of a fuss. Same goes for veggies and dip. It may not be the most creative or exotic, but it works.
3. Make good choices available.
If you give them junk, they will eat it. 'Nuf said.

Have Some Veggie Fun
This week in honor of Spring and eating more veggies, I have a fun Veggie Tale DVD from Big Idea Entertainment to give away.
Happy Together includes three Veggie Tales stories: Sheerluck Holmes & The Golden Ruler, The Grapes of Wrath, and Esther: The Girl Who Became Queen, as well as three fun songs, including one of my favorites, The Dance of the Cucumber.
Two LifeasMOM readers will each win a copy of the DVD.
Simply leave a comment, telling us your favorite way to get your family to eat vegetables.
This giveaway will be open until Sunday, April 3rd, 2011, at 8 pm PST. Winners will be chosen randomly and notified via email.
THIS GIVEAWAY IS NOW CLOSED. CONGRATS TO THE WINNERS: damselandfamily@, tswestphal_3@
They have been notified via email. If you think you are a winner and did not receive an email, please write me at jessica at lifeasmom dot com. You must respond within 48 hours in order to claim your prize.
This week we're Celebrating Spring. Don't forget to check back everyday for all sorts of fun giveaways and ideas to enjoy the changing of the seasons.