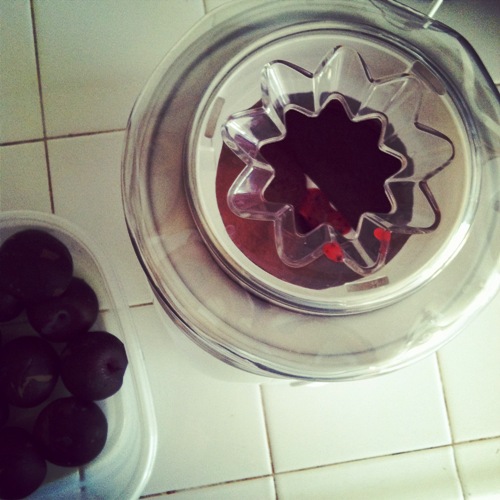 Summer is here in full force! We've got our pool passes and we're having daily ice cream. Oh, yes, yes we are.
Last week I pureed some plums that were hitting the almost too ripe stage. I added lemon juice and zest and some sugar and poured it into Ye Olde Ice Cream Maker. Yum!
I love the foods of summer! There are so many delicious ways to enjoy this season. This week the Eat Well, Spend Less crowd has been sharing ways to enjoy the summer without breaking the bank. Check out these great stories:
Check out what the girls have been cooking up! I know you'll be inspired to eat well and spend less.