Spring produce is here! Time to eat well and spend less by enjoying fruits and vegetables in season.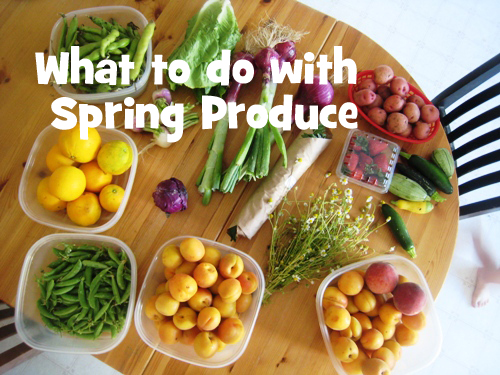 Yes, spring is officially here. While you make not see it on the ground outside, you will at the market soon enough. Spring produce is on its way. I know this because I live on the west coast. If you local area doesn't yet have berries and asparagus, my guess is that the farmers in these here parts will be sending some your way soon enough.
One great way to save money and to eat well is to buy produce when it's in season. I have eaten watermelon in winter and it just doesn't taste all that great. In season fruits have better flavor. That's all there is to it. Since they are abundant in their season, they also have a lower price point generally speaking.
Not sure which fruits and veg are just made for spring? Wondering what to do with them. Read on for a round-up of spring produce-inspired recipes.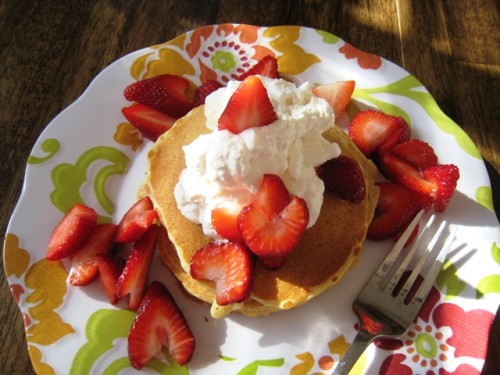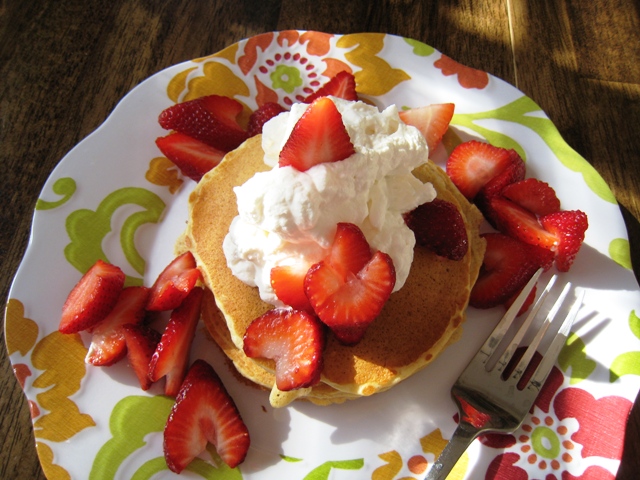 Strawberries
Buy bright berries with a shine to them. If they are dull, they aren't fresh. Store them in a paper-towel lined, airtight container. Do not wash them until right before eating. Buy organic if you can since strawberries hold a lot of pesticide residue.

Rhubarb
I have never been a fan of rhubarb. I think I had a bite of strawberry rhubarb pie once when I was ten at Knott's Berry Farm. I don't think it made much of an impression. You can usually find rhubarb available in mid to late spring. The stalks, similar to celery, have a tart taste. (The leaves are toxic. Don't eat those.)

Asparagus
Asparagus, a perennial vegetable, is considered one of the clean fifteen in terms of pesticide residue. I've seen it as low as $2 a bundle in these here parts. It's delicious lightly steamed, roasted, blended into soup, or tossed into salads.

Artichokes
Artichokes are a perennial thistle. We once had them growing wild behind our house. The globe variety are both a challenge and a delight to eat. Serve with a variety of dipping sauces for a fun appetizer or try one of these recipes.
Peas
Peas, whether snow, sugar snap, or sweet, are easy to grow and fun to eat. Technically a legume, they eat like a vegetable. Pea tendrils, the young shoots of the plant, have the flavor of sweet pea, but the texture and crunch of a green. Try them if you find them at the market. They are delicious tossed into salads and sauteed greens.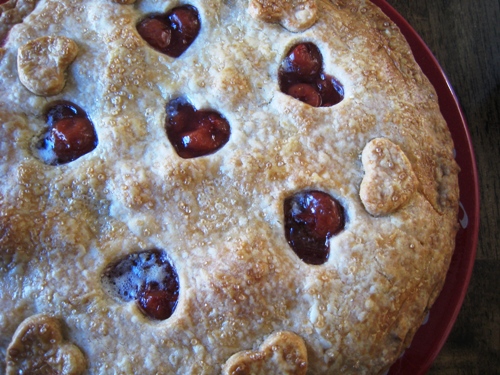 Sweet Cherries
Sweet cherries are more readily available in my neck of the wood than the tart pie cherry. So, I lean on the sweet variety which is also less expensive. Enjoy them for fresh eating, for jam, or tossing into salads and dessert.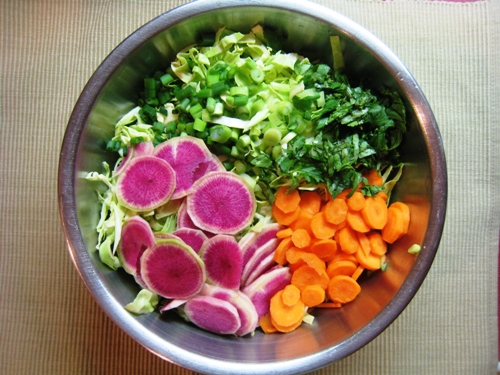 Radishes
My dad always grew a patch of radishes in our backyard garden. His favorites were hot and spicy. I've enjoyed the variety of radishes we get in our produce box from Abundant Harvest Organics. Watermelon radishes, pictured above, add bright contrast and a slight sweetness mixed with spicy.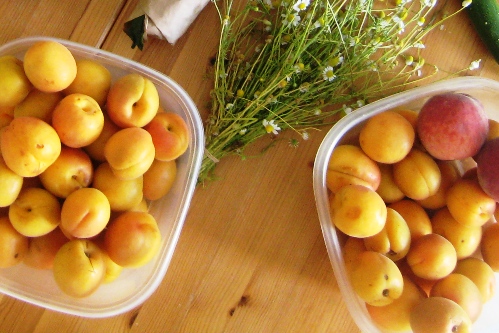 Apricots

This post is part of an ongoing series about how to eat well and spend less. Along with some fabulous foodies, organizers, and frugalistas, I've been bringing you suggestions on how to eat like a king without becoming a pauper to do it.
This month we're talking about spring. From what to find at a great price how to dehydrate greens to fresh fruit and veggie snacks, we've got you covered.
Be sure to check out what the other ladies are sharing this week:
Got a favorite spring produce recipe?
Be sure to share it in the comments.