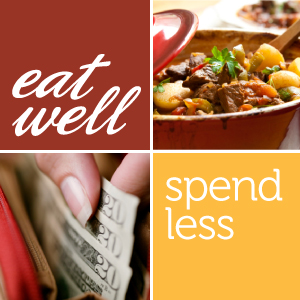 Grocery prices, they are a-rising. And if you're not careful, the flood could overwhelm you. I remember four years ago when things started hiking up. We were deep in debt, and yet, somehow, we got out. But, I am determined not to get sucked under again. Particularly where food costs are concerned.
Oh, no, I will not be taken alive.
Back in April, I started a series with a diverse group of bloggers in which we share tips and techniques that serve us to eat well and spend less. I've learned so much!
Good Eating in Summer
This month, we tackle how to curb food costs amidst all the traveling, ball playing, and sweating involved in the summer season.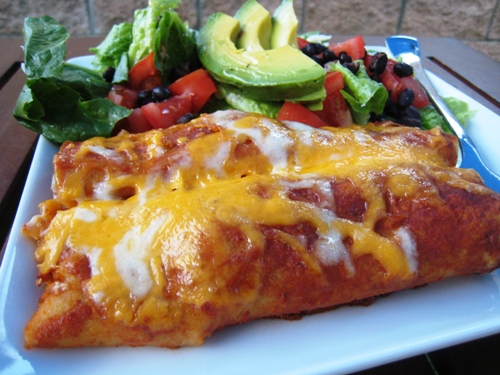 :: I share tips for taking freezer meals on vacation with you. This has been so wonderful for our family because I take our favorite foods and we don't waste money on disappointing restaurant fare. Plus, the money we save on food we can put toward more deluxe accommodations, making it a "real vacation."
:: Mandi gives some great suggestions on setting your kitchen to rights before you leave on a trip, so that when you come home, there's a welcome and good eats waiting for you.
:: Shaina takes us out to the ballgame and shares tricks for eating well with crazy summer schedules.
:: Aimee rocks it with homemade convenience foods suitable for air travel, including a fabulous list of foods to pack and some tasty cookies to bake before you hit the road.
:: Tammy offers some cool suggestions for avoiding the heat of the kitchen — without hitting the closest fast food restaurant.
:: Katie shows us how to rough it and still eat well while camping.
:: Carrie posts techniques for seasonal stockpiling and how to make the best use of summer sales.
:: stay tuned for more posts this month from Alyssa, and Katie.
What tricks do YOU use to curb food costs during the summer?