The world at your fingertips? Thousands of ideas you can carry around in your pocket? Those are some of the benefits of ebooks. Here are some I'm looking forwarding to reading.
Disclosure: This post does include Amazon affiliate links. If you make a purchase through those links, I am paid a small amount in way of advertising fees.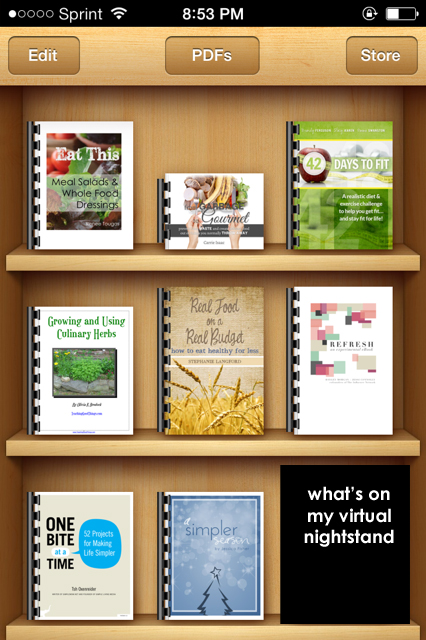 Last week I told you a little bit about how ebooks have won my heart. I love their portability, storability, and economy. Yesterday I mentioned how ebooks open you to a world of voices and opinions you might not encounter in traditional media.
Three years ago when I wrote Organizing Life as MOM, I wanted to create a product that you couldn't walk into a store and buy. I wanted something customizable and personal. The only way to achieve that goal was digitally.
There's plenty of things to read. Everywhere we turn — or click — there is something to read. But, the benefit of books, ebook or otherwise, is that they provide condensed and organized information. They carry a message and theme that takes you on a journey.
Reading a few scattered articles in the paper or on the web can't always do that for you. Books can.
Here are a few of the books in this week's Ultimate Healthy Living bundle sale that I"m looking forward to reading: 
This Bundle is now unavailable, but you can check out the latest bundle here.
Some New Reads
Eat This: Meal Salads & Whole Food Dressings by Renee @ FIMBY ($4.99)
I've followed Renee's blog for several years since we both were contributors on Simple Homeschool. I love the drum beat that she walks to. She and her family live in a French-speaking province of Canada. They love the outdoors, planning to one day live in a yurt. Next year they will be walking/hiking the Appalachian Trail! Yes, she's more buff than I. Clearly. Renee also cooks her family a completely vegan diet. While I'm not planning to do any of the above anytime soon, I love learning from her and can't wait to dig into these recipes. I am a salad girl, after all.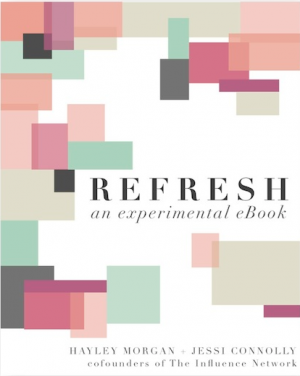 The Refresh Book by Hayley and Jessi @ The Tiny Twig and naptime diaries($7.99)
I really enjoyed Hayley's previous book The No-Brainer Wardrobe. (You can read my review here.) The ideas behind The Refresh Book really appeal to me: an experiment as we seek to find refreshment in everything from our hair to our homes.
I don't know much else about the book, but I'm looking forward to digging in!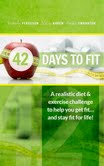 42 Days to Fit by Brandy, Stacy, and Emma @ The Marathon Mom, A Delightful Home, and Better With Cake ($4.99)
You know that I'm on a mission to take better care of this mortal body. I'm looking forward to reading this book and seeing what the ladies have for advice. Brandy is a mom of 8 boys! She knows how to stay active. Stacy is a friend who did the Whole30 with me earlier this year and offered great tips. And Emma blog is called Better With Cake. I mean, cake? Yes, clearly the woman knows some good stuff!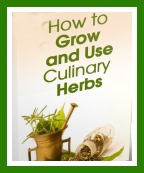 How to Grow and Use Culinary Herbs by Olivia @ Teaching Good Things ($4.97)
We get fresh herbs in our produce box all the time. Rarely do I use them up. I'm familiar with fresh herbs like cilantro, parsley, and basil. I know what to do with those. But, I'm herbally challenged when it comes to the others. I'm looking forward to reading through this one and learning more about what to do with oregano, savory, and thyme.
And Some Rereads
Here are books that I'm due to reread.

One Bite at a Time by Tsh @ Simple Mom ($5.00)
This is one of my favorite books. I think I've read it twice now. In One Bite at a Time, Tsh lays out 52 projects to tackle — in any order on any timeline. Many of them are so doable and commonsensical, you'll wonder why you aren't doing them already. But, Tsh doesn't make you feel bad about it; she simply gives you tools and motivation to put that project in action. I'm looking forward to rereading it soon.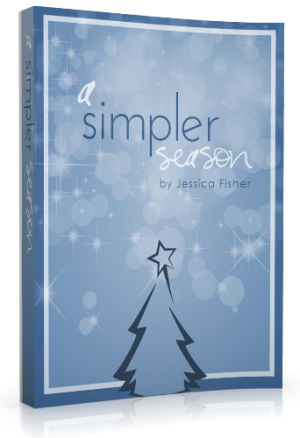 A Simpler Season by Jessica @ Life As Mom ($9.00)
Yes, really, my own book. One of the good parts about being a writer is that you have tangible reminders to take your own advice. My sister did a quick reread of this book a week or two ago and said something like, "I forgot how good this was. Maybe I'll actually have it together this year." Now, that's coming from my kid sister. She has no reason to lie to me. 😉 So, I'm gonna reread it this year and make sure I'm planning for a happy and peaceful holiday season.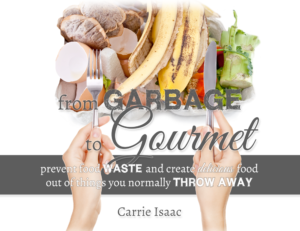 From Garbage to Gourmet by Carrie @ Colorado Bargains Network ($9.99)
I am constantly amazed at how much food we waste at our house, even when I'm trying to be good about using up what we have. Carrie has put together a resource that helps you know what to do with plenty of items that you might otherwise chuck. I love the concept behind the book and am looking forward to rereading it and being freshly motivated to be a better steward of my groceries.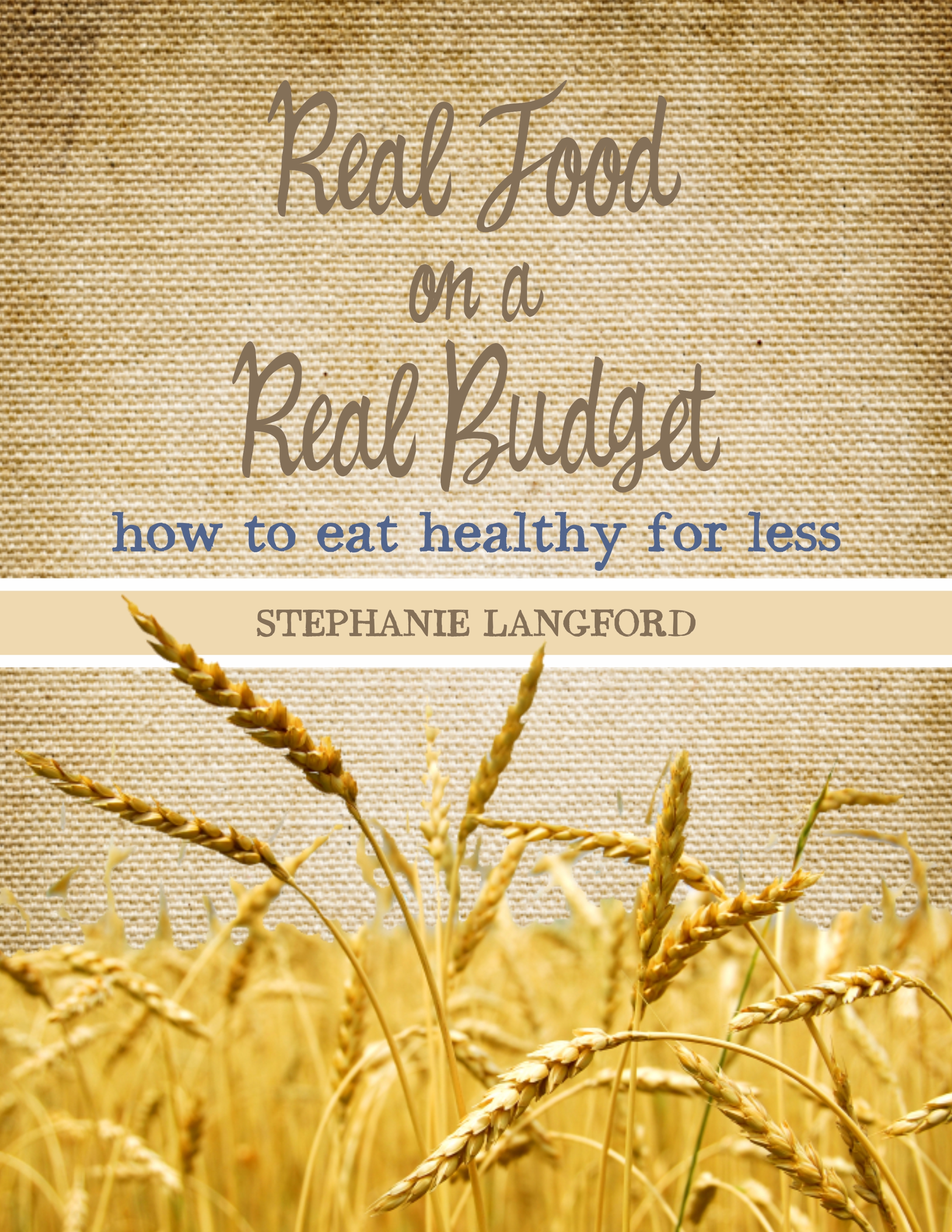 Real Food on a Real Budget by Stephanie @ Keeper of the Home ($18.97)
I read Stephanie's book three years ago when it first released. I remember being stunned at what a well-drafted document she had put together. This was back when Kindle was only a twinkle in Amazon's eye. Stephanie's book, one of the earlier digital books I'd seen far surpassed all of them. It still ranks high as being totally worth the price of admission. I'm looking forward to reviewing it and being newly inspired to eat better without spending an arm and a leg.
Killer deal, I tell ya.
The sum total of these books is $65.90. The Ultimate Healthy Living bundle, which includes 78 OTHER books in addition to these 8 is only $29.97 this week. What a total bargain! These 8 books are totally paid for with tons of others to explore for "free". Sort of. Plus there are a huge number of bonuses, like online conferences and physical bonuses to redeem.
Disclosure: This post does include Amazon affiliate links. If you make a purchase through those links, I am paid a small amount in way of advertising fees.