Embracing a New Season of Motherhood
We are a participant in the Amazon Services LLC Associates Program, an affiliate advertising program designed to provide a means for us to earn fees by linking to Amazon.com and affiliated sites. We participate in other affiliate programs as well. For more details, please see our disclosure policy.
It would seem that this month we're all reevaluating how we spend the daze. I'm working on an extreme home(school) makeover while contributor Lauren examines how to embrace a new season of motherhood.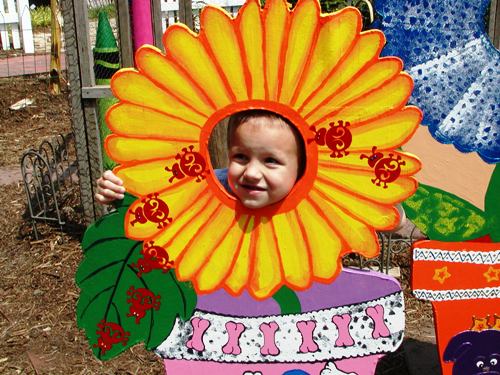 January is always a time of fresh starts. I can't wait to crack open my newly purchased calendar each year and plan our days. Knowing that I get to start over is a great feeling. You're allowed to readjust the way you do things: your schedule, your commitments and even your vacation.
As a mom of several little ones, I've also learned that those times of needing a fresh start often happen at odd times of the year. I have caught myself completely revamping our schedule in the middle of October. Or I've recognized my need to overhaul our school curriculum at the end of April.
These aren't typical planning times for most people.
With young children, each season of life passes unbelievably fast. During the first twelve months, those milestones are reached about as quickly as they outgrow clothes. All of a sudden the baby who slept in the swing all day is now a little toddler pulling all of the books off of the shelf.
But what does this mean for you as a mom? How do you keep up with your husband, your family life and your home through these quickly moving seasons of babyhood? How do you gracefully manage it all?
Examine Where You Are
Take a close look at where you are: do you have a newborn who wakes every 2 hours? Has your little one transitioned to only 1 nap a day? Do you have a little tornado that destroys every room in the house before you can blink? (We do!) Do you still have one or two children who need help feeding themselves at each meal?
All of these time and labor-intensive stages require energy.
It requires the kind of energy where you feel drained and exhausted every night when you lie on your pillow. While it's fulfilling to spend each day with your children, it also can make a mama weary.
Be realistic with yourself if you are in this draining stage. It's impossible to have a spotlessly clean house and still tend to those sweet faces that love you so dearly.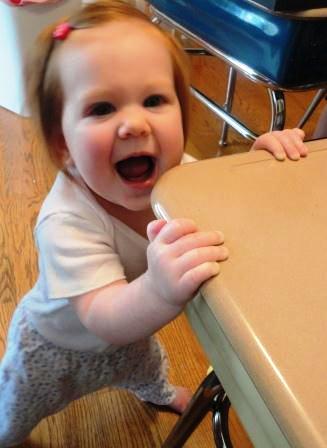 Be Willing to Give Your Schedule an Overhaul
My 13 month old started walking this past week. My little Mama's heart just smiles every time I see her pop herself up and go again. She's a red-head and very feisty and determined to walk where she pleases.
So last week, in the middle of January, I had to completely revamp the way our school flows in the morning. The baby is now old enough to stand at the desks and pull my son's pencil out of his hand or stick her fingers in the do-a-dots the girls are working on. This new walking stage presents a new set of joys and challenges to work through.
Regardless of the time of year, be willing to stop what you're doing and re-evaluate.
You don't have to keep doing things the same way, despite the fact that major changes have taken place in your family. If you've just added a newborn to your family and you aren't sleeping well, you don't have to start school at 8am sharp as you did before. If your 7-month-old has just learned to crawl, you might have to add a chore time in the afternoon to vacuum the floor so she doesn't crawl in crumbs.
It doesn't have to be January to re-evaluate and create a new plan that can make your household run more smoothly.
Give Yourself Grace
There are harder times and there are easier times in mothering young children. If you're facing one of those more challenging times right now, life will seem much more manageable if you give yourself an ample amount of grace.
I admittedly suffer from a healthy dose of mom guilt: Am I serving meals that are healthy enough? Have they had my full attention today? Did I make school "fun enough" this week?
During those times when mothering is more difficult, I have to remind myself that God intentionally did not make me superwoman. It is in these times that I must give myself grace. This may look like serving super simple meals for a while or maybe just doing very basic house cleaning for a couple of months.
I've proven to myself many times over, that when I give myself grace things seem instantly more manageable.
Don't Rely on Yourself
As I said, God intentionally didn't make me superwoman. He purposefully gave me more on my plate than I could handle. I honestly don't know any mom that can handle a marriage, a home and a child or children without help from the Lord. He designed us to rely on Him.
When I lose focus of that and become too busy for a quiet time, the results are disastrous. I think it is God's way of reminding me that He never intended for me to walk the road of motherhood without His help. I'm grateful He loves me enough to remind me to rely only on Him.
What are your biggest struggles as you enter different seasons of motherhood?
–

Lauren Hill is the 'Mama' behind Mama's Learning Corner, a site that features all kinds of educational ideas and tips as well as free printable worksheets. She is the mom of four young children and loves to learn alongside them.