Embracing My Life as MOM
We are a participant in the Amazon Services LLC Associates Program, an affiliate advertising program designed to provide a means for us to earn fees by linking to Amazon.com and affiliated sites. We participate in other affiliate programs as well. For more details, please see our disclosure policy.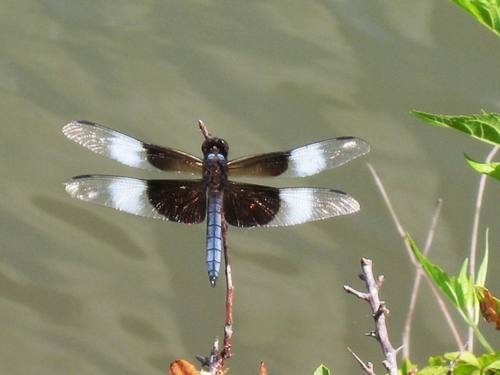 Many moons ago, I was a teenage girl, dreaming of a career in law or journalism. I pictured myself in blazer, skirt, and high heels racing up the steps of City Hall. I wanted kids, surely, but I wasn't so sure about the husband part. I wasn't too thrilled about the idea of being married unless I was going to be an independent woman. I didn't need anybody.
But, God did a work in my life and in my heart during my senior year of high school. He showed me who He was — and how good He was, regardless of my circumstances. He showed me I needed Him, first and foremost.
I went to college and spent a lot of time looking for Mr. Right. There was a yearning in me to find someone special to spend my life with. Thankfully, I didn't run around with too many Mr. Wrongs before I found him. But, before I got too serious, I needed to go to France, my life's dream. There I decided to ditch law or the press and pursue teaching.
(What else can you do with a French Literature major, anyway?)
Two years and many long-distance phone calls later, I was home again. We married a few weeks shy of my twenty-second birthday. Fish was older than me by nine years and had been waiting for the right woman. I tease him that he had to wait for me to grow up. He was ready to be married — to me — and to build a family.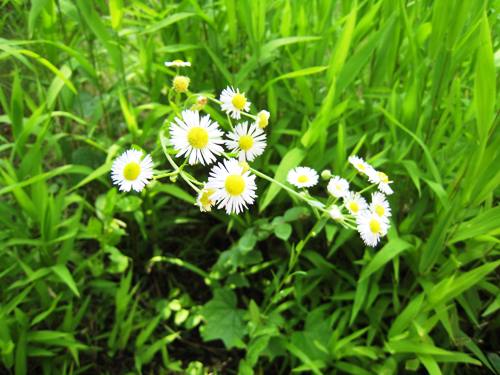 I wasn't so sure — at least about the family part. I'd always heard about the magic "be married for two years before you have kids" equation. I was in graduate school and I wanted to get my credential. A year later I was a high school English and French teacher. My husband was self-employed as a building contractor. We lived in a one-room guest cottage. He was ready, but….
I wasn't so sure. I wanted to have teaching experience. I wanted to get tenure. I wanted…. I dunno what. To prove myself? To earn the respect and approval of others? Looking back, I don't know why I ever dragged my feet into motherhood.
Coincidentally, that second year into teaching I realized that it wasn't all I had hoped it would be. And though I enjoyed many aspects of working with high school students, I had the sense that it wasn't going to be my career. I had pursued what I thought I wanted, but it turned out not to be what I really wanted.
Finally, I desired to be a mom and a homemaker.
Throughout my pregnancy we discussed and planned the future. We had always said that I would stay home with our children, at least for the first year. But, during that nine months, we felt this pull to homeschool and we realized I was enlisting for more than just a one-year stint at home.
The school district awarded me tenure and a one year's leave of absence just days after our first FishBaby was born. That first year of motherhood was challenging and fun all at the same time. We squeezed the three of us into that one-room cottage, and I busied myself with park play days with fellow moms of babies. I created all sorts of creative projects to fill the days and keep my mind "active." I wasn't deliberately trying to fill a "void," but I drifted toward busy-ness. I had heard all those warnings about "not losing yourself" in motherhood, "don't give up your career," "make sure you can get back into the workforce." But, at the end of that year, we decided that we were in it for the long haul. I "retired" from public school teaching and haven't looked back.
While those who advised me about my career have always done so with the best intentions, God has granted me the ability to relax about those concerns. We've always had enough. I've had small part-time businesses from home that have helped supplement our income when necessary. Even though FishPapa could be laid off any day, I don't entertain visions of a public high school teaching job or entering the fulltime workforce anytime soon. In fact, with a one-year old in my care, I anticipate another 17 years of making motherhood my career focus.
Just think! I'll have been a stay-at-home mom for almost thirty years! I'm hoping that I get some kind of pin or something when I hit that milestone.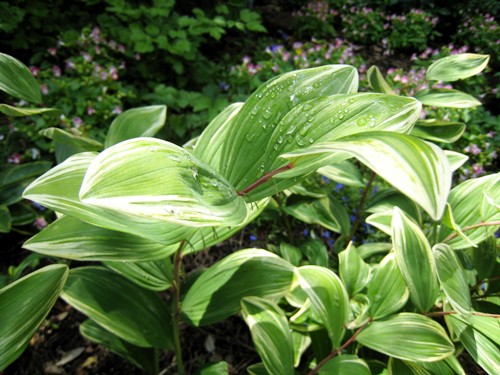 My purpose in recounting our story is not to convince you to stay home. I know that every mom's path looks different. These are the shoes I walk in — and they fit me rather well. Instead, I want to encourage those moms who might wonder, who might struggle, who might need to be encouraged to embrace "life as MOM." Particularly, a mom at home.
The last twelve years have passed in a blink of an eye. My baby is now in seventh grade and five siblings are following in his footsteps. I have a Master's Degree. I have the education and earning potential to do other things. But, this is where I want to be. This is where I believe God has called me to be.
Remember Who You Are
It's easy to feel that you've lost your identity when you leave a full-time job to come home. Keep in mind that it's not what you do that defines you. It's who you are.
Our culture wrongly places emphasis on paychecks and status. You have to fight this thinking. My identity is in Christ. I am a wife to an amazing man and a mother to amazing children. What I do with my days comes second to that, whether I'm presenting a law brief or changing a diaper.
Be the Best You Can Be
As Jim Elliot said, ""Wherever you are, be all there. Live to the hilt every situation you believe to be the will of God." If you feel called to be home, then do it the best that you can. I'm not kidding about that celebration I want when I hit 30 years of service. Not that I want to be feted and extolled, but I want to know that I've done a good job teaching, encouraging, loving, and caring for my family. For me, "the best" starts with my being home
Maximize the Experiences
The little old lady at the grocery store is right. The time will fly before your very eyes. Don't blink or you. will. miss. it.
Make up your mind to enjoy your children's childhood. Streamline your life to make things simpler, easier, more organized so that you aren't distracted from the beautiful relationships to enjoy with your kiddos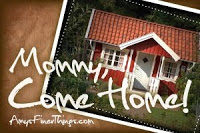 My friend Amy has been presenting an entire series about leaving the workforce. Entitled, "Mommy, Come Home," it's been a refreshing reminder of what my purpose is in staying home to raise the FishKids. If you're contemplating a switch, need some encouragement in your SAHM life, or just wonder what all the fuss is about, pop over and check out this series about other women and their lives as MOM.