Embracing the Now
We are a participant in the Amazon Services LLC Associates Program, an affiliate advertising program designed to provide a means for us to earn fees by linking to Amazon.com and affiliated sites. We participate in other affiliate programs as well. For more details, please see our disclosure policy.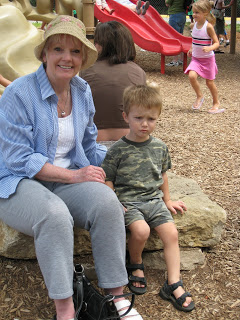 There are a lot of things in life that we don't want to do: pay the bills, change a diaper, get up from the dinner table for the tenth time in ten minutes because someone needs a fork, a cup of milk, seconds, or an actual plate with food on it.
Life is like that. There's things you don't want to do. Saying farewell to a loved one ranks pretty high. Now ten months since my mother-in-law died, I see her everywhere I turn.
— In the dishes that she gave me. She'd always wanted "good dishes." She didn't get them until she was in her fifties. She went to college later in life and got her first teaching job. A few months into it, she was able to buy herself her first nice car and a good set of dishes. She gave them to me shortly before she died.
— In Costco, of all places. Even before FishPapa and I married, his mom and I would drive the hour it took to get to the nearest Costco. We loved shopping together. Last week when I strolled through there, I saw that the Christmas stuff was out. She would have bought a gingerbread house kit for the kids as well as the deluxe wrapping paper kit. She loved it when the packages were matching and coordinated.
— In the rooms of my house, believe it or not. She never visited us in this house, but we received news of her passing here. Just the other day, rocking the baby, a memory came flooding back. And, it makes leaving this house a little easier. I want to remember her, but I don't want to remember that day.
— In the face of my baby girl. Her middle name is Ruth in honor of the Gramma she never got to meet. But, she looks a lot like her. She has food allergies and eczema just like Gramma Ruthie. When she has a flare or a reaction, I cry. The one person who could advise me or at least commiserate with me isn't there to talk to. And it seems so wrong.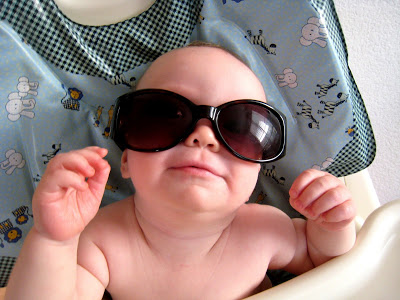 This week is a different week for us as we're doing something we don't really want to do. Our landlords would like their house back. Such is the life when you rent. I'm not looking forward to the upheaval, the expense, the change. But at the same time, I'm thankful for today, for my husband, for my children. Even the worst of today can't take away that joy.
I want to embrace the now, to savor the moment, to enjoy even the mundaneness of a move. Today won't last, but the blink of the eye. And I don't want to miss it.