Emergency Preparedness
We are a participant in the Amazon Services LLC Associates Program, an affiliate advertising program designed to provide a means for us to earn fees by linking to Amazon.com and affiliated sites. We participate in other affiliate programs as well. For more details, please see our disclosure policy.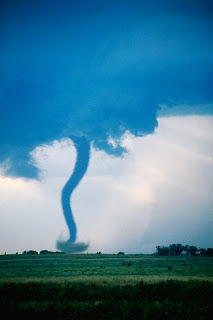 Here in Middle America, the last few months have been peppered with bouts of "severe weather" which translated means "possibility of tornados." Even after four years in Kansas City, it's still a new experience for this California girl. I don't freak out when I hear the sirens, but there is a little sense of uneasiness. When I compare it to the natural disasters of the West (wildfires, earthquakes, and landslides), I long to be back home. NOT that I like wildfires, earthquakes, and landslides, but I grew up very aware of their threats and what to do to be prepared. I know what to do in a drop drill, but am somewhat "green" when it comes to twisters.
All that to say, spending a few evenings in my dungeon of a basement has prompted me to think that my family and I need to get better prepared. Chances are that wherever you live, there is the possibility of some type of natural disaster or other emergency. From flooding, earthquake, tornado, hurricane, or housefire, there are plenty of scenarios to be aware of. Are you prepared?
I don't say this to make anyone panic or feel guilty. But, if the unlikely did happen, wouldn't you rather have a bag of tricks to draw from. I think of all those people trapped in Denver airport a few winters ago. Makes ya think twice about making sure you've got clean undies and a toothbrush in your carry-on, doesn't it? This isn't much different, is it? Being prepared doesn't reduce your risk of something tough or tragic coming your way, but it will help you deal with it in a better way.
So, for your enlightenment as well as my own, I hunted down a few helpful resources to get us and our families ready for anything.
Check out this great interactive site for children, called Ready Kids. It's sponsored by the US Dept of Homeland Security and features all the info you need to pack an emergency kit as well as instruct your children what to do in case of an emergency. I plan on using this as an afternoon activity with the FishKids over the next few weeks.