Emergency Supplies Checklist
As an Amazon Associate I earn from qualifying purchases. For more details, please see our disclosure policy.
Are you ready for an emergency? It can strike when you least expect it. Get ready with this emergency supply checklist.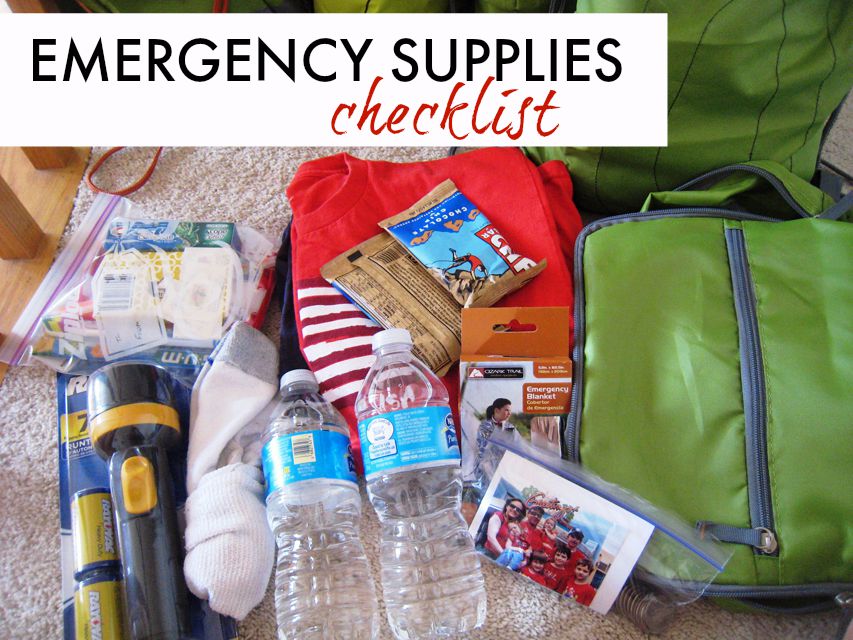 I grew up in earthquake country, but never experienced a big one. I was off at college at the time. My siblings, however, can still recount how scary it was and how they camped on the front lawn for days.
When we moved to Kansas and I first heard the tornado sirens, I was a little dumbstruck. When I had to wake sleeping babies to take them to the basement, I was surprised. Packing up necessities and little comforts in a hurry was something new to me. And unnerving.
Perhaps you live somewhere where you need to "batten down the hatches" periodically. Or maybe, you're clueless like I was.
Emergency Supplies Checklist
What I needed was an emergency supplies checklist to help me gather what we needed in case of an emergency.
A few years ago I decided to get better prepared. I put together Go Bags for the kids. I stocked up on food and water and candles. That gave me a little peace of mind.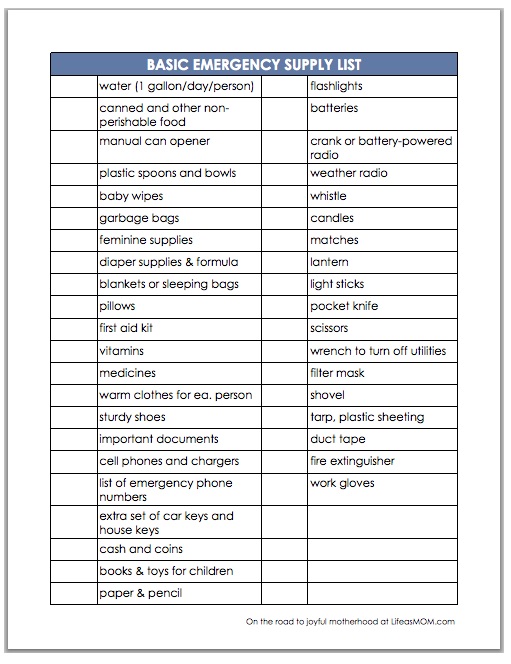 When we had an extended, surprise power outage, I knew where things were.
Last year when fires ravaged our area, we pulled the kids' bags out, checked that they were truly good to go, and kept them in the foyer, in case we really had to go. We were able to take water and blankets to the evacuation center.
The world we live in today is a little precarious. Natural disasters and terrorism can both strike and leave us vulnerable. Having emergency supplies ready won't solve the problem, but they can make us feel better prepared and more ready to handle the unexpected.
Grab this Emergency Supplies Checklist to see if you've got what you need in case you were stuck at home or forced to evacuate.
For more information on how to prepare for an emergency, you can visit Ready.Gov.