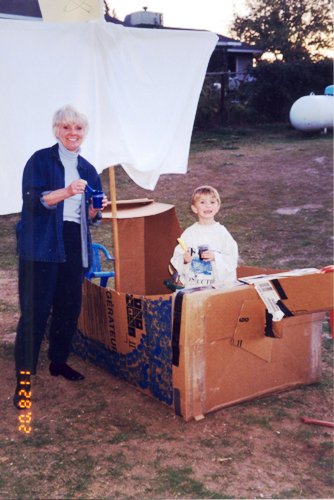 Most moms that I know want to improve the lives of their families. My mother-in-law, Ruth, was a wonderful example of this. A single mom of three boys she worked as an instructional aid in a local school during the day and then headed to do construction clean-up to make extra money after the school day ended. Hers was a very full day.
When I met FishPapa, his mom was a student at my university working to get a Bachelor's degree and later a teaching credential. It was such a boost to her confidence to accomplish that and to graduate top in her major. While she might have been in her fifties when she finally graduated, she knew she'd accomplished a lot.
She'd known hard times — and yet she rose above them.
I bet you know a mom like that. In fact, there are moms all over the world who struggle to provide for their families and build a livelihood to sustain themselves. We get a glimpse of these women at Mercy House or through Compassion and their Child Survival Programs.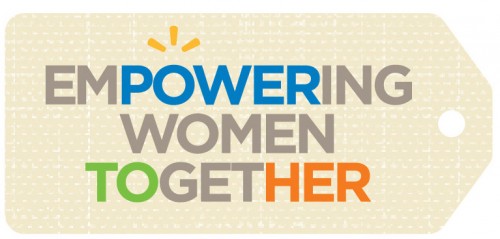 Another way to give these moms a helping hand is to support their small businesses. As part of its Global Women's Economic 5-year commitment through 2016 to source $20 billion from women-owned businesses, Walmart recently launched a website called, Empowering Women Together.
The site gives shoppers who want to buy unique and interesting products the opportunity to do so while supporting small women-owned businesses around the world.
You can learn more about the program by watching this video:
Clicking around on the site, I was thrilled to find some great products that do social good, like fair trade chocolate and coffees, unique hand-made jewelry, and Rwandan baskets. The site offers more than 200 items from 19 businesses in nine countries.
You can purchase a huge variety of items through Walmart's website and have it delivered to your home or even to a local store for free pick-up. The reach of Walmart across the continent allows these women-owned businesses an exposure that they could not achieve on their own.
Don't forget to follow the Empowering Women Pinterest board for more updates.
Disclaimer: I am part of the Mom It Forward blogger network. Mom It Forward and Walmart partnered in support of this campaign. Walmart compensated me for participation in this campaign. However, all thoughts and opinions are my own.