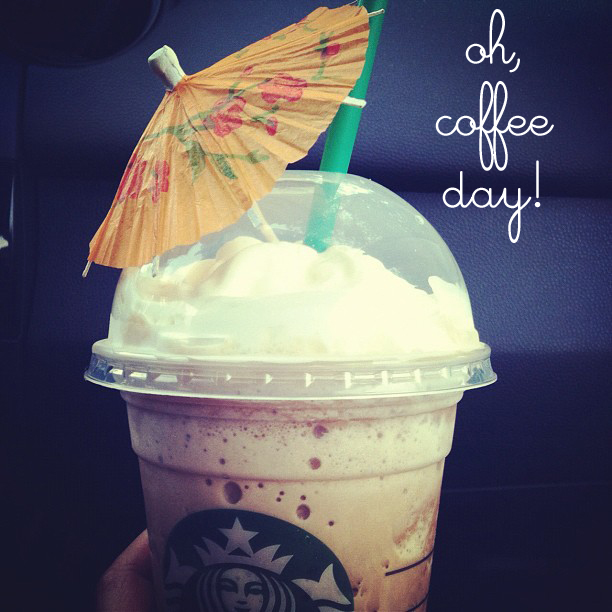 I didn't love coffee until after college — and then it was more milk and sugar than it was coffee. Most days now I drink it simply with light coconut milk from the can. It's a little bit naturally sweet and mixes well into the hot java. It's better for me than the tablespoon (yes, TABLESPOON) of sugar I was putting into my coffee prior to my Whole30.
I confess, though, that when fall comes, and the Salted Carmel Mocha Frappucino is on the scene. Well, yeah, I'm a goner. I think I've had more fraps in the last month than I have had all year! Forget the PSL, give me the SCMF!
Today, in case you didn't know, is National Coffee Day. It was begun in Japan in 1983. It's got lots of other names: Coffee Day, International Coffee Day, Coffee Break Day, whatever.
While I'm a firm believer in the SCMF, I also think that we're better served to make most of our coffee and accompanying treats at home. So, here's a fun round up to make your coffee break a little sweeter today.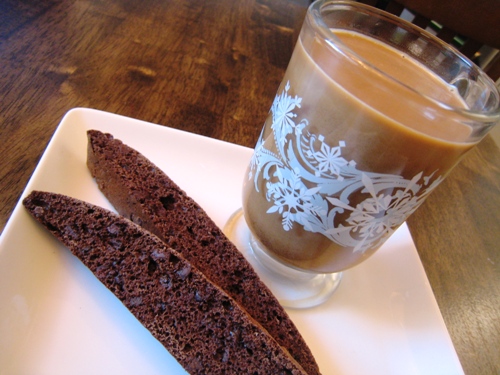 Homemade Specialty Coffee
Treats to Go with Your Coffee
What's your favorite way to enjoy a coffee break?