Enjoy a Cuppa Tea
We are a participant in the Amazon Services LLC Associates Program, an affiliate advertising program designed to provide a means for us to earn fees by linking to Amazon.com and affiliated sites. We participate in other affiliate programs as well. For more details, please see our disclosure policy.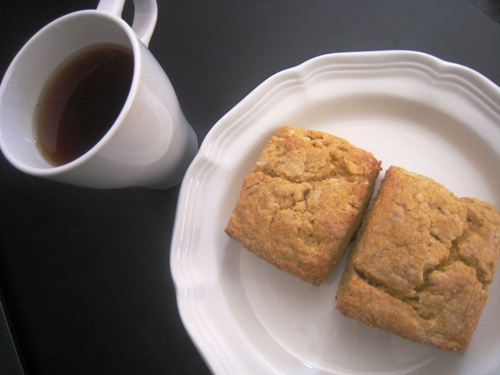 So far this month, I've shared 25 ways to stop and smell the roses. If you've been reading along, you'll have caught the theme I'm working under: enjoy my health, enjoy my family, slow down, and make the most of all the good in my life.
I've mentioned already several good habits that I'm working to cultivate that are improving my quality of life from a health standpoint:
About a week ago, I was emailing with a friend, troubleshooting some health issues that she'd been having and I remembered this post of Stephanie's. While I haven't done a lot of reading on adrenal fatigue, Stephanie's suggestions for treating it sound like good cures for a lot that ails us. I can't vouch for the supplements that she mentions, but getting sleep, relaxing more, and eating better are things that we can all benefit from.
I sent the post to my friend, and then set to applying some new strategies to my own life, namely drinking a cup of herbal tea before bed. At first I drank the chamomile and peppermint teas that I already had, but then I found this Yogi Bedtime Tea at Walmart. Oh my!
It tastes great and it's almost like I've found a magic sleeping potion. I drink one cup about an hour before bedtime, and I sleep really soundly! I am no doctor, nor do I play one on TV. I only share anecdotal evidence: this works for me!
Sleeping better makes me happier in the morning and more alert with my kids throughout the day. I'm also nicer to be around which is a good thing, too.
Drinking a cup of relaxing tea is a great way to stop and smell the roses.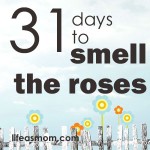 The days are long, but the years are short. I don't want to miss them! For more short and sweet ideas on how to stop and smell the roses, to enjoy the little things in life, check out my 31 Days to Smell the Roses series.
Don't miss a post in this series. Subscribe to 31 Days to Smell the Roses by RSS or email.