This giveaway is now closed. Congrats to the winner: laurenayumi@ and hfcheer@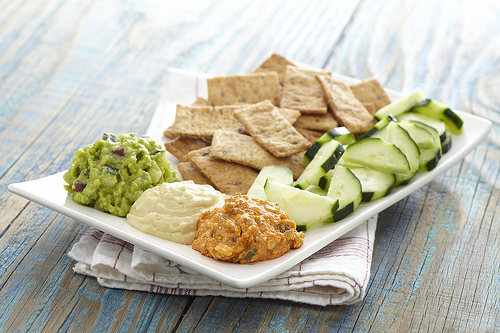 Late last summer my husband decided to take better control of his health. He had been slowly gaining weight, feeling aches and pains in his knee and foot, and having a hard time recovering from injuries.
I joined him because healthy living doesn't come very naturally to me. It's a constant battle for me.
By fall he had lost over 20 pounds, I had lost ten. I guess we were eating a little too much food.
We both downloaded the My Plate app to our devices and started counting calories. We changed our eating habits, including where we chose to eat on date night. No longer were we looking at just the financial cost, we were also considering the health cost. We landed at a few different restaurant chains.
While I love supporting local restaurants, it's harder to gauge what you're eating without posted nutritional information that they aren't required to share. (A chain restaurant of so many locations has to provide that information.)
Anyway, one of the restaurants that became a regular for us was Daphne's California Greek. With grilled meats and vegetables and an abundance of salad options, we are able to purchase a filling meal for a low-ish price (about $7/adult).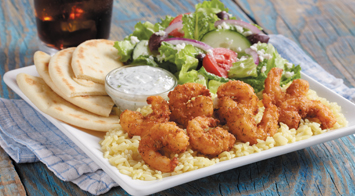 Daphne's California Greek currently offers crispy shrimp now through April. I had a chance to taste it recently and it was quite good.
Daphne's deliciously golden Crispy Shrimp are lightly breaded, seasoned and cooked to order. Guests can choose from several sides including Daphne's iconic Greek Salad, fire-roasted vegetables, perfectly seasoned rice pilaf, original, roasted red pepper or pesto hummus, or fries.

Daphne's Crispy Shrimp is also a more healthful option coming in at approximately 150 calories per serving in the Crispy Shrimp Meal Deal. Based on the selection of sides, guests can easily keep their meals below 700 calories without sacrificing flavor.
Our whole family enjoys Daphne's California Greek. My girls love the pita and hummus; the younger boys grab the pita pizza; the bigger boys and the parents go for gyros. It's quite family-friendly and the kids meals allow for lots of fruits and vegetable choices.
(Please check their allergen page for concerns. Many items do contain soy.)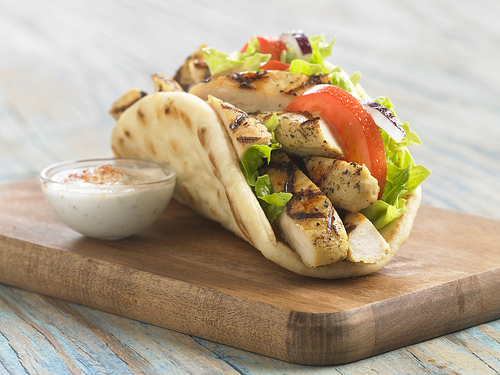 This week two Life as Mom readers will each win $15 gift cards to Daphne's California Greek.
To Enter:
Simply complete the information on this form. Please know that the information is only being gathered for the purposes of mailing you your prize in the event that you are chosen as the winner. This information will not be sold, traded, or given away.
This promotion is open until Sunday, March 3, 2013, at 8 pm PST and is limited to US residents, 18 years or older. Friends and family of Jessica Fisher and Life as MOM are ineligible for entry. Please enter only once. The winner will be chosen randomly. The prize for this promotion is provided by and shipped by Daphne's California Greek and/or its representatives. This post will be updated with the beginning of the winner's email address. Jessica Fisher and Life as MOM will not be held responsible for unclaimed or undelivered prizes.
Disclosure: I have received a gift card to Daphne's. All opinions are my own. This post contain an iTunes affiliate link. If you make a purchase through that link, I will receive a small percentage of the sale.