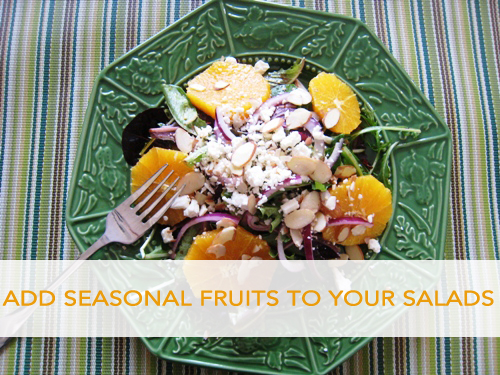 The summer's produce box has been full of all kinds of wonderful foods. We've really been enjoying the bounty of the season.
Hubby and I recently started adjusting our diets, being more mindful of including more and more fruits and vegetables. It's been a tasty experiment.
One of my favorite parts has been to test out new salad combinations. I love fruit on a salad. I recently realized how unique and creative you can be with fruit. I'm sharing some of those discoveries over at Food Your Way.
Hop on over to learn all kinds of ways that you can add seasonal fruit to your salads.