Enjoy Spring Even When Your Hours are Limited
We are a participant in the Amazon Services LLC Associates Program, an affiliate advertising program designed to provide a means for us to earn fees by linking to Amazon.com and affiliated sites. We participate in other affiliate programs as well. For more details, please see our disclosure policy.
The days are lengthening and the sun shines a little longer, however, school and weekly activities can preclude our enjoyment of the nicer weather. Contributing writer JessieLeigh offers some great tips on how to enjoy both.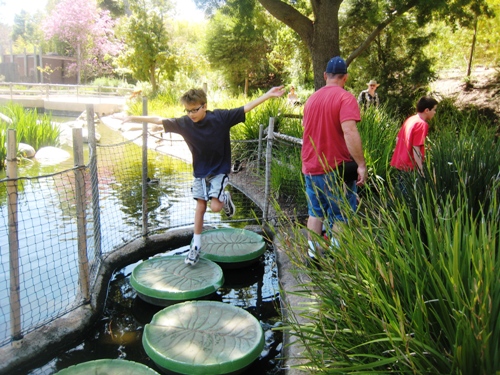 Spring is upon us and that means warmer weather and longer daylight. That's wonderful news and reason for joy, in my opinion! However, one of the challenges I face as a mother of children in public school is the inability to capitalize on all this gorgeous weather and light. I would love to be able to have them outside for hours throughout the day, breathing fresh air and running through the sunlight. Alas, while I am comforted that our school does do outdoor recess, the rest of their days are not really in my control.
Nonetheless, there are some simple things I can do to celebrate the season and help my children make the most of Spring's beauty!
Switch up the schedule.
While parents who send their children to public school simply cannot set the hours that school is in session, we can switch up how we do things at home. Some nights, I might allow my children to stay up a tad later than usual to enjoy some balmy star-gazing. Planning a quick, simple breakfast for the next day and easy to put-on clothing choices allows them to catch a few extra winks in the morning hours instead. Other times, I forgo the usual "afternoon homework hour" in favor of letting my son run free outdoors. A naturally early riser like his mama, he catches up at the table while I cook breakfast. We may not have any control over the "9:00 – 3:00" schedule, or whatever it might be, but we can change how we approach all the hours in between!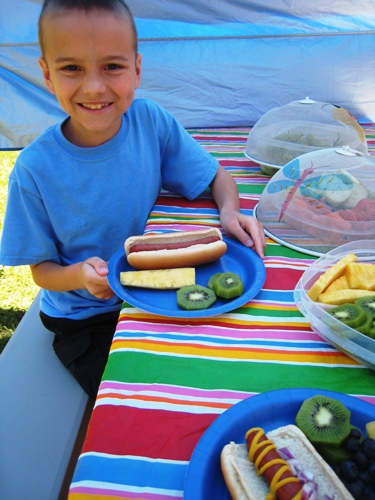 Dine al fresco.
One of the simplest– and most fun!– ways to get abundant fresh air when time might be crunched is to eat your dinner outdoors. You need to eat, so why not multi-task and get some great open-air family time while you're at it? It doesn't have to be grilled fare to be enjoyed outside! Sandwiches, salads, burritos, and wraps are all easy to consume no matter where you might be. Want a fun change? Eat something ultra-messy and don't waste a single moment worrying about it. Plan a post-supper sprinkler run and delight your little ones.
Tackle assignments in the great outdoors.
Reading assignments seem so much more indulgent when completed in a swinging hammock. Math homework can just as easily be done at a table on a deck or porch as one in the kitchen. Because they find the breezes refreshing and the sunshine lifts their spirits, my children get less antsy when working on their homework outside rather than in. And I can just as easily take on outdoor tasks, like weeding or hanging clothes on the line, as the indoor ones I tend to do while they work on assignments.
Get out for family activities.
Whether they're organized sports, like soccer or baseball, or family hobbies like post-dinner walks or hikes in the woods, reintroduce activities that, by their very nature, get you out in the fresh air.
Watching movies, reading books, and doing puzzles are fantastic ways to come together as a family. Now, however, is the perfect time to abandon the family room in favor of the family yard or a nearby park or ball-field. We all have to make choices about how we spend our precious free-time.
Why not let outdoor activities take center-stage while the weather is so very cooperative? These glorious breezes and lingering light won't last forever… seize the days and embrace Spring with your kids!
How do you manage to celebrate the season when time is limited?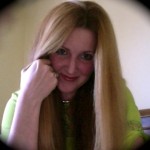 — A mother of three, including a 24 week preemie, JessieLeigh is a determined advocate for even the tiniest of babies. She can be found celebrating life's (sometimes unexpected) miracles and blessings at Parenting Miracles.