Enjoy Summer with a Shady Nook
As an Amazon Associate I earn from qualifying purchases. For more details, please see our disclosure policy.
Many of my childhood summers were spent at an old farmhouse in the midwest. In the side yard was a cluster of shade trees where my mom had the wisdom to hang a hammock. I loved retreating to that cool, quiet spot to read a book.
Our backyard here in San Diego has very little shade during the day, making it a not-so cool, quiet spot. However, all that has changed.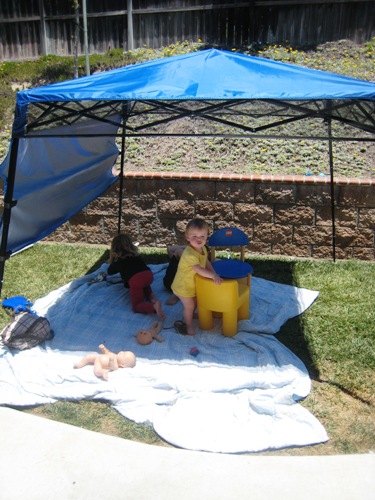 A few months back I received a Quik Shade Go Hybrid Backpack Canopy to review. While it is super convenient to transport thanks to the backpack size, I recently decided to test it in our own backyard. And we're hooked!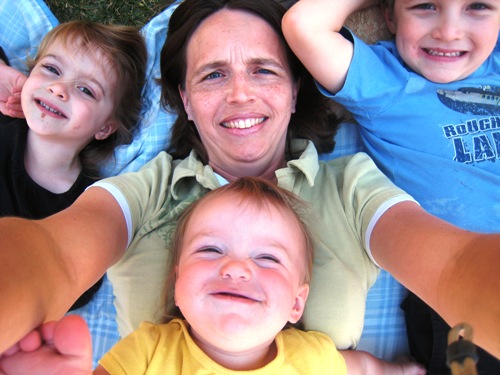 The littles and I have read quite a few books in this shady nook. Talk about cool, quiet places to read!
Since I am not one to read directions, I can testify that this Quik Shade Go Hybrid Backpack Canopy is super easy to assemble. I needed a few extra hands to pull it to full size, but that could be avoided if I used the lawn pins to secure the canopy to the ground.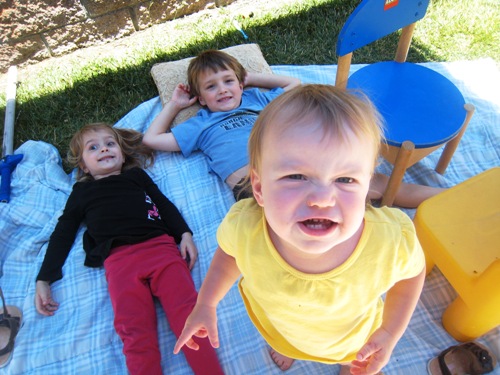 This will be a great tool to take to the beach and to the river, but in the meantime, we're so pleased to have it at home.
Create some shade at your house! Add a blanket, a few chairs, maybe even a kiddie table for picnics. Mix in a few books and a sword, of course. Kick off your shoes and take a nap read a book with your peeps.
Do you have a quiet, shady nook at your house?
Disclosure: Bravo Sports provided me with this canopy to review. I was not compensated in any way for reviewing this product, nor was I required to do so. My opinions are my own. For more information, please see my disclosure policy.