Read and enjoy with your kids fifty books that will entertain as well as inform. The reading guide, Fifty Books to Enjoy with Kids, will help you provide extension activities to each book on the list.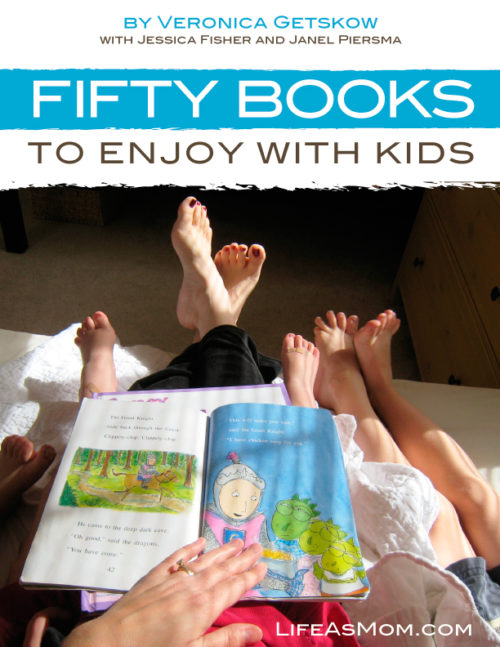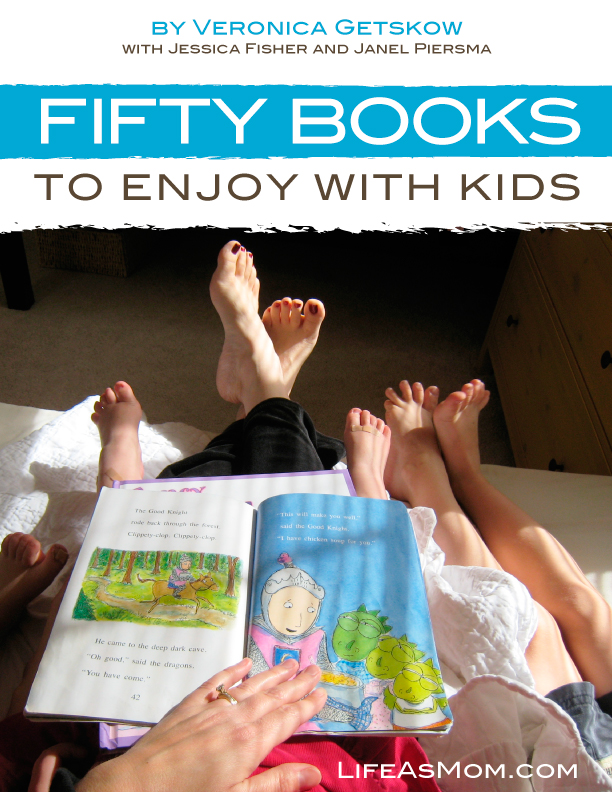 Over the years, I've loved reading children's books with my little people. I've discovered so many that I didn't remember from my own childhood. Years ago I begged my mom to write a book like Story Stretchers that was for moms; not school teachers, like Five in a Row, that normal people could afford.
That's how Fifty Books to Enjoy with Kids was born. It's a reading guide designed for parents and kids in mind. It's affordable — $4.99 on Kindle — and helps you interact with great children's literature beyond the pages of the book.
This is not just a book list. It provides fifty children's book selections as well as a synopsis of each book, discussion questions, and activities to extend the experience into the kitchen, the great outdoors, and beyond.
Today only (3/4/15) you can grab a copy of Fifty Books to Enjoy with Kids for free. The promotion ends at midnight, so don't miss it.
Some Classic Books to Add to Your Home Library
You don't need to go buy all fifty books. We've included links to the World Cat Library system so that you can easily find each book at your local library. However, if you're thinking of adding a few classic kids' books to your collection, here are a few great ones: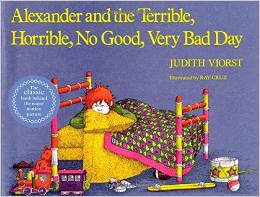 by Judith Viorst
Alexander faces the morning with a frown. He went to bed with gum in his mouth and woke up with it in his hair. His day at school has more problems. Grab the book on Amazon.
(We just saw the movie. Super cute and very reminiscent of the book.)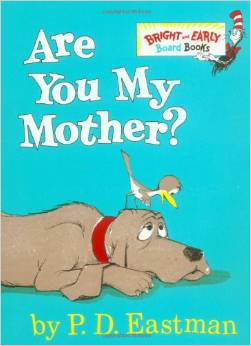 by P.D. Eastman
A little bird goes in search of his mother and asks each animal or object the same question, "Are You My Mother?" Grab the book on Amazon.
(I read this book 5000 times to FishBoy17 when he was little. I confess, I animated it and made him cry with alarm.)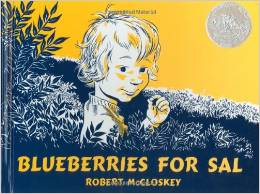 by Robert McCloskey (Caldecott Honor Award, 1949)
This delightful book shows two moms and their children picking blueberries on Blueberry Hill. Sally and her mom are picking berries on one side of the hill while a mother bear and her cub roam the other side, eating berries. Grab the book on Amazon.
(Love, love, love this book. Especially when berries are in season.)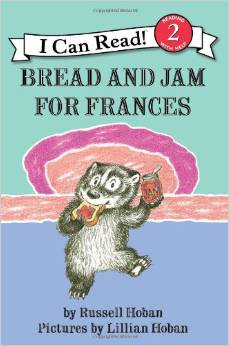 by Russell Hoban
Frances is picky about what she eats, but she loves bread and jam. After Frances repeatedly refuses to eat the meals that Mother makes for her, Mother comes up with a plan to encourage Frances to try other foods. Grab the book on Amazon.
(Frances is probably my most favorite children's book character ever. And this one teaching her not to be picky? Classic!)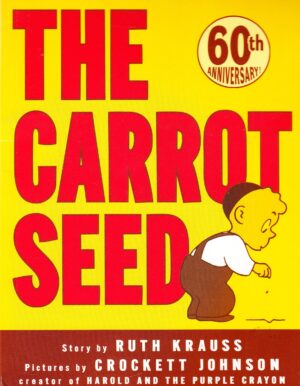 by Ruth Krauss
A young boy plants a carrot seed in his garden. His entire family doubts it will sprout. He is a patient gardener and waters it and weeds it. Get the book on Amazon.
(Despite what the weather may tell you, planting season approaches. This is a great book to read in the spring.)
What's YOUR favorite children's book?