Enjoy the Freedom of Your Frugality
We are a participant in the Amazon Services LLC Associates Program, an affiliate advertising program designed to provide a means for us to earn fees by linking to Amazon.com and affiliated sites. We participate in other affiliate programs as well. For more details, please see our disclosure policy.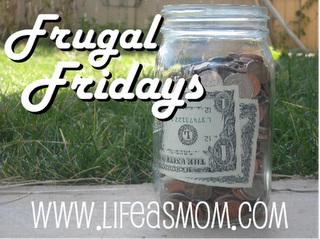 Ebenezer Scrooge was a frugal man. He pinched every penny until it screamed — bloody murder. Yet, as anyone who's seen A Christmas Carol knows, he didn't enjoy his life. His frugality kept him in bondage.
Certainly there are seasons of life when frugality serves us. In fact, there are seasons of life when frugality is necessary to life. The bills just won't get paid without it.
But, I think that the boundaries that we set for ourselves should be ones that allow us freedom instead of chains. All too often we can get caught in this spiral of, "I can't spend any money."
Well, at least that is what happens to me. My tight fist gets more tightly clenched. If I'm being frugal, then I've got to pay attention and tow the line.
Instead, I want to enjoy the benefits that frugality affords us.
If we watch our spending, we can afford the occasional treat.
If we watch our spending, we can be secure in our convictions even when our employers suggest we veer from them.
If we watch our spending, when the rainy day comes, we'll have an umbrella.
This look at frugality is freeing to me. It helps me enjoy life more, not less.
Earlier this week we went out to eat. Since I had already planned takeout and allotted a certain amount of money for it, I felt free to let the kids choose whatever they wanted — from the dollar menu at El Pollo Loco. We ended up spending $20 for 8 people to eat lunch. And there was freedom.
Freedom to enjoy whatever they wanted. Freedom not to feel guilty about spending money. Freedom in our frugality.
Are you feeling freedom in your frugality?
Share with us how you're saving money in the linky or in the comments section — inquiring minds want to know.