Enjoy the Fruit and Send Mom Guilt to the Compost Pile
We are a participant in the Amazon Services LLC Associates Program, an affiliate advertising program designed to provide a means for us to earn fees by linking to Amazon.com and affiliated sites. We participate in other affiliate programs as well. For more details, please see our disclosure policy.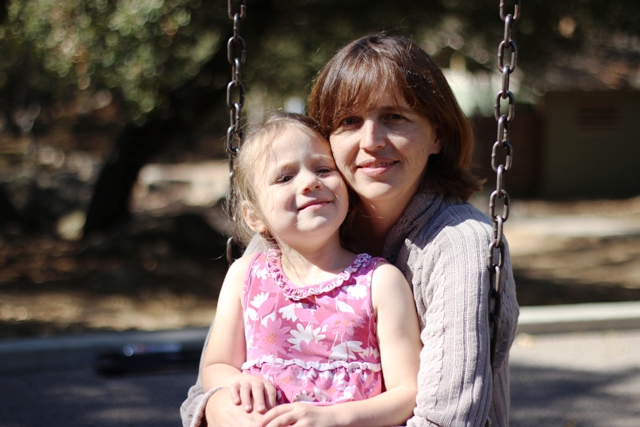 I struggle with Mom Guilt from time to time. Rarely do my life and my actions match up with my ideal.
So if I know that my kids aren't getting ———————- (fill in the blank), then I feel guilty that they are missing an opportunity or that they will be less than their best someday.
And of course, that will be all my fault.
I don't like the idea of feeling that I've dropped the ball or that my kids will miss out on some great thing in life because of me. If they make bad choices, that's another story. Or maybe it isn't. I know plenty of moms who blame themselves for the bad choices their adult children make. So there we go. The guilt must be inevitable, right?
Last month when hubs and I went away for a full 24-hours, I was lamenting my lack of this or that in the parenting department. I went on and on about how bad I was as a parent. He lightened the mood by saying something like, "Well, you can't be that bad. You're a much better parent than I am. If you're that bad, it means I'm really sub-par." Or something like that.
(He isn't sub-par, by the way.)
And then he said something that has been really helpful in the weeks since then:
Look at the fruit.
He encouraged me to look at the fruit. To really look at our kids and examine what I saw. Some examples?
a child who says me, "Have I given you a hug yet today?"
another who asks, "What can I do to help you, Mom?"
a 5yo and a 16 yo laughing and playing together
giggles from the girls' bedroom first thing in the morning
laughter and hushed talking in the boys' bedroom late into the night
an older child reading to a younger one
kids who can clean bathrooms, wash dishes, and fold their own laundry
five out of six who can read
a child who buys a back massager so he can rub Mom's back
Believe me, it's not all unicorns and rainbows around here. My kids still talk back, fight with each other, and leave dirty socks. all. over. the. house. But, for the most part, I really love the individual that each one is becoming. They aren't perfect, whatever that is.
But, even if they weren't my kids, I'd be glad to know them.
There's good fruit here. This fruit, of course, is not my doing. It's God's doing. And their doing. I can't take credit for all this good fruit, but it does make me feel better that I'm not ruining the orchard, either.
Not sure how your kids are turning out? Look at the fruit. Are they growing and developing? Are they learning from their mistakes? Are they people you love and enjoy?
Even if they are struggling in areas, I bet there are ways to see good fruit. Take a moment to really see the good fruit in them, love them, encourage them.
And go throw the Mom Guilt into the compost pile.