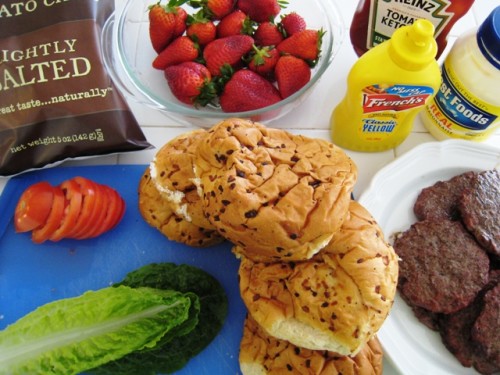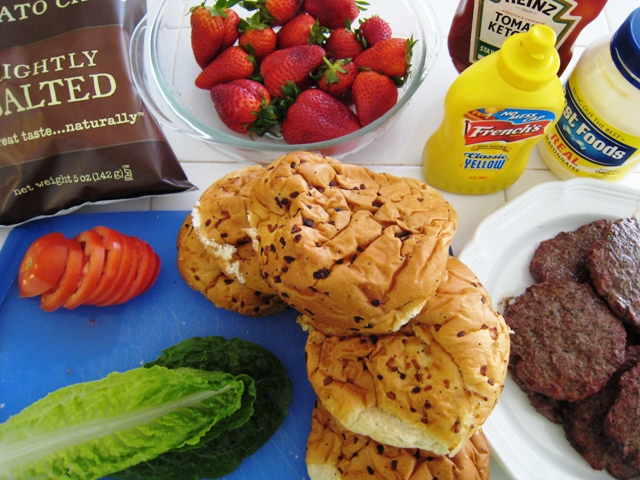 I love to have people over. It's a great excuse to get the house really clean. It's fun for me to cook for other people and test new recipes on them. And when I can do it on a budget, well, that's pretty sweet.
Earlier this week I shared about how to spend less on summer parties. If you missed the post, you can catch up here.
Meanwhile, elsewhere in the blogosphere, my "Eat Well, Spend Less" buddies were sharing different ideas on how to entertain and extend hospitality without going in the red.
:: Simple Bites' Aimee shared 5 Fresh Ideas for Summer Sips as well as a delightful recipe for Watermelon Aqua Fresca. With only three ingredients, you don't need to get all crazy. Plus, watermelon season is approaching when you can get that juicy melon for super cheap.
:: Mandi from Easy Homemade rounded up a HUGE collection of potluck recipes. Next time you're invited to bring a dish to share, you'll be set up right.
:: Over on Keeping the Kingdom First, Amy, supermama of four shares how to host a fun, but frugal children's birthday party.
:: Kitchen Stewardship's Katie rocks the party scene with real food. I love to see how she's transformed her family's eating habits and extends hospitality at the same time. She offers great tips for what to make ahead, especially when you arrive at the party scene at the same time as your guests.
:: Carrie from Denver Bargains has great tips on how to avoid waste and save big. I love the idea of serving tossed salads in batches so that you don't end up tossing soggy greens.
:: On Food for My Family, Shaina posted a recipe for Honey Whole Wheat Hummingbird Cake and some tips for last-minute entertaining.
I love all the creativity and different ways to make hospitality happen without going overboard.
How do YOU entertain on a budget?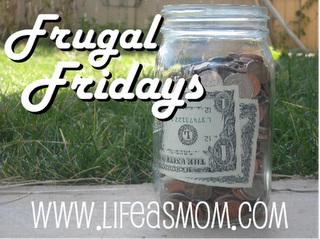 This is Frugal Friday. In an effort to make these weekly financial discussions more interactive, I'm no longer posting a link-up. Feel free to leave a link in the comments. But better yet, chat with us on today's topic.