European Transportation with Kids
As an Amazon Associate I earn from qualifying purchases. For more details, please see our disclosure policy.
Want to go abroad with the kids? There are a few things to decide before you go, mainly how you'll get there and how you'll get around. Here's our experience with European transportation with kids.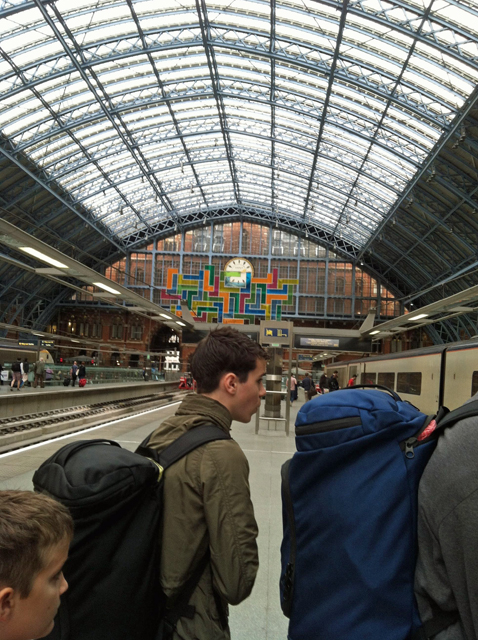 During our European vacation, we traveled via several modes of transportation — all of them, I think, except boat. I don't think we got on a boat. While we almost always travel in private car at home, this was the first time that our kids got much experience with public transportation. Obviously, your experience isn't exhaustive, but it was educational.
While I was a student in France, I (a girl from the Southern California suburbs) learned how to take the bus and the metro as well as how to get a taxi. I know you city dwellers are laughing, but for some of us, public transport is pretty foreign. Literally.
We took the kids to France for a month with stops in London on both ends. The kids got a good initiation into public transport. It was the cheapest way to get our big family around, but also the most complicated. That's how life is, huh?
Sure, we could have gotten a cab in Heathrow or even taken the express shuttle, but taking the tube was infinitely cheaper. So here's our experience and what worked for us carting 8 people across the ocean, around big cities, and through country roads.

Planes to Europe
While I would have much rather have taken an ocean liner across the pond, it just wasn't in the cards. It was cheaper and quicker to hop a plane.
I spent months looking at plane fares, hoping they would go down. My French sister kept telling me I was too late to get a good deal, that I should have booked 6 to 12 months in advance. Say what?! I was worried that we were going to have to pay a hefty price for my tardiness.
Normal-sized families can use services like Expedia or Orbitz to find deals on flights. I found that most balked at my entering 8 persons or 6 children. My research told me that a party of our size outside of a tour would do best booking straight through the airline.
I lucked out with a sale on Virgin Atlantic that saved us about $300 a person, if I remember right. While we had to find a way to and from Los Angeles, it was worth $2400 to do it.
Unfortunately, the VA website malfunctioned when I tried to reserve our seats. We ended up stuck between the bathrooms which was no fun 8 hours into the flight.
We were not overly impressed with the Virgin Atlantic experience on the way over to London. It was a night time flight without much time to sleep. They served two meals as well as snacks, I think! The food was decent and the movie selection abundant, so it wasn't too bad.
I really liked that we left California at 10 pm and landed in London at 4:30 pm. Though we didn't sleep much, we were able to get our luggage, go through customs, catch the tube (at rush hour!) and get some dinner, all while it felt pretty evening-ish to us. Jet lag on the London end was not bad at all.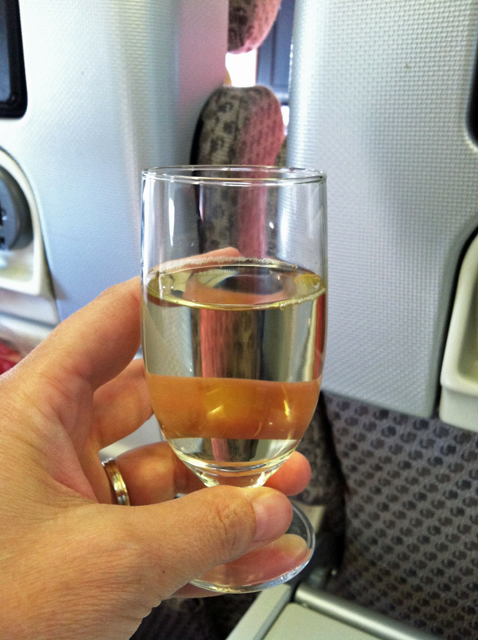 Now, the older males of the family, 14 to 52, all say that the plane ride home was better. We left London at 11 am and followed the sun to Los Angeles where we landed at 3:30.
I think they're crazy. It was difficult to sleep and I ran out of movies. Also, I was sad to be going home and back to real life.
That said, I did get a complimentary glass of champagne! I found a problem with my headset when I got settled in my seat. 12 hours in a plane wasn't going to be fun without a movie or something. The repair man in London was super nice and brought me a glass of bubbly from Upper Class as a thank you. (Yes, that's what it's called.)
Speaking of Upper Class, I was stunned at the different levels of service and quality. They set it up in the airport terminal so that you really feel the difference in the "classes". It was really weird. I don't care how much money I have, I'm not paying $6,000 to get to Europe. Per person.
Our economy tickets for 8 people totaled $8,180.20. I've checked flights for every month over the next year and not seen anything as low. Boo. I want to go back.
The Tube in London
If you read our first London saga, you know that our initiation to the London tube system was a little stress- and culture shock-inducing. We can laugh at it now.
I thoroughly researched the Oyster cards in London before we left and had detailed notes of what to do to travel the city quickly and cheaply. Bob at The London Toolkit was amazingly helpful in my getting my facts straight.
The London subway cars are much smaller than those in Paris. And they get really, really, really crowded. I was amazed how many people could fit in such an itty bitty storage space.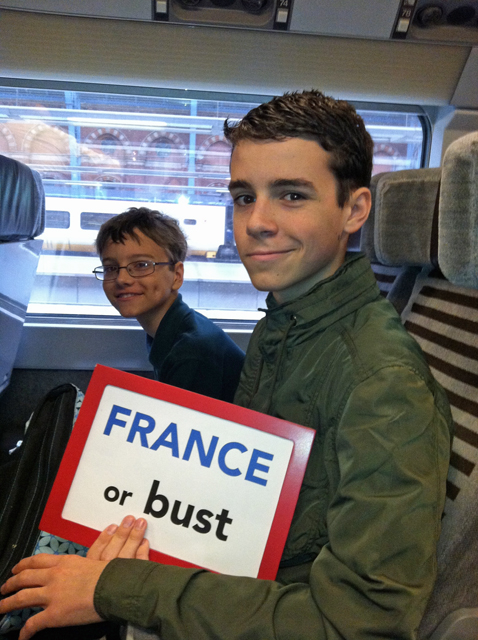 The Eurostar to Paris
We had three options to get from England to France: ferry, plane, or train. The ferry is not expensive, but it would have involved getting transport from London to Dover and again from Calais to Paris and back again. However, it does sound interesting to try some time.
Taking the plane didn't appeal to us because intra-European airlines tend to have stricter luggage restrictions. We were already packing light enough as it was.
The Eurostar proved to be a wonderful way to travel. I do love the train!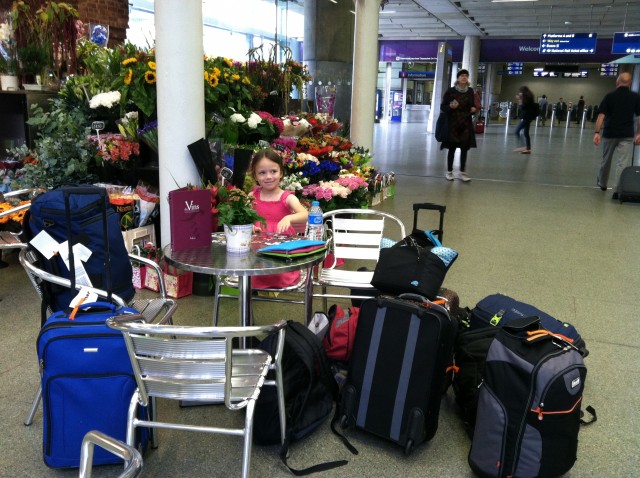 While we did have longish waits at San Pancras and Gare du Nord, it wasn't the train people's fault. That was my poor planning. That said, San Pancras is a beautiful station to wait in. London is so clean! And while Gare du Nord definitely isn't, they do offer free wi-fi.

The Paris Metro
Once my foot healed from the metro eating it, we did pretty well on the Paris metro system. The same tickets are good for buses, subways, the RER in town, and even things like the funicular at Sacre Coeur.
We bought carnets of ten tickets, for the littles and for the bigs. In retrospect, it might have been cheaper to buy transport passes, but I'm still not sure.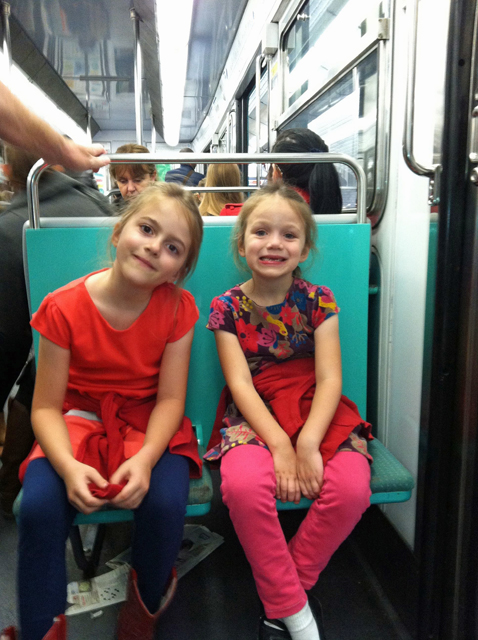 The metro ran whenever we wanted. While it didn't GO everywhere we wanted, like toward Delphine's house, walking wasn't a bad alternative.
By the time we left Paris, we were pros at light rail transport. We'd taken the RER to Versailles — and about town sightseeing.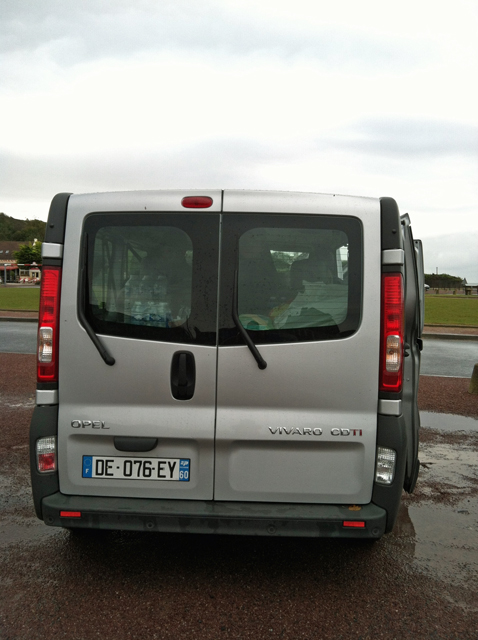 The Rental Car
FishPapa had driven in France over 20 years ago, so he had no qualms about doing it again. We got a great deal on an 8-person people-mover through CarRentals.com. It was $960 to rent the car for almost 3 weeks. Making the reservation and pre-paying, that part was easy and seamless.
Since we were looking for a large vehicle, to seat 8, we didn't have a ton of choice. Budget Car Rentals was the vendor that we got. Unfortunately, they were late in issuing the car — FishPapa sat in line for hours in the Paris station to get it. The vehicle itself was filthy, not having been cleaned since the prior customers had returned it. It was pretty gross.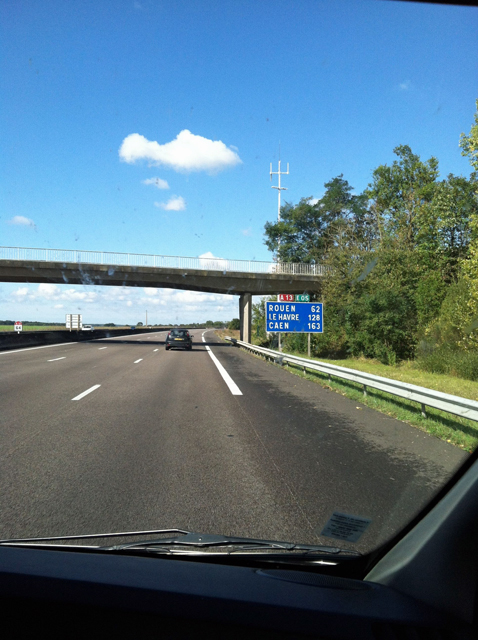 Even more, the radio didn't work and it was more of a rent-a-wreck than anything else. We were extremely disappointed in Budget. I contacted the budget customer service that night and got all kinds of run-around and mixed messages, including:
You can exchange it at the nearest corporate location.
I'm sorry, you can't exchange it.
You got this car from Avis, so we can't help you. (We didn't get the car at Avis, and the paperwork all said Budget. But Avis and budget are sister companies, and their kiosks are next to one another at the station. Anyway.)
We can't help you because it's an open account.
It was extremely frustrating to be getting a different answer each time. If I'd been talking to a French person, I would have understood, but this was the Budget team in the USA. Grrr.
The rental car was the one disappointment regarding our transportation. To travel the entire length of the country without a radio was a bummer. Broken baguettes and croissant crumbs throughout the vehicle and no vacuum was kinda ick. We brushed it as much as we could, but there we are.
Next time we go back with Hertz who has never let us down and has almost always given us new, spanking vehicles in superb condition.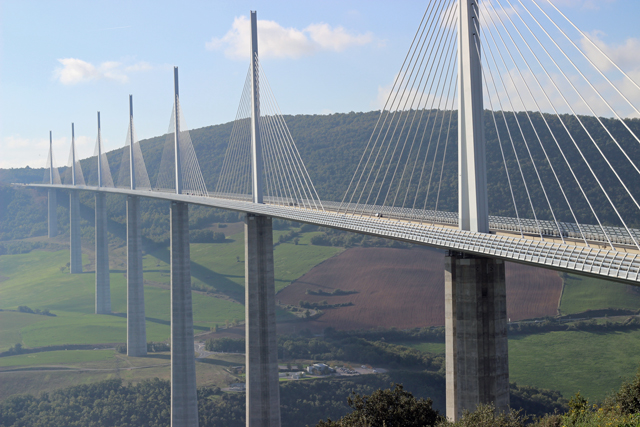 That said, the countryside was beautiful and fuel wasn't too crazy expensive.
So, there's my story of planes, trains, and automobiles — and traveling through England and France with kids. We had a wonderful time! I might just need to write about the trip every week to keep me saving for our return voyage. I can't wait.
Have YOU traveled throughout Europe?
What's been your experience? Like I said, our way surely isn't the only or even the best way. I'd love to hear what has worked for you to enjoy family travel on a budget.