Finding Yourself
As an Amazon Associate I earn from qualifying purchases. For more details, please see our disclosure policy.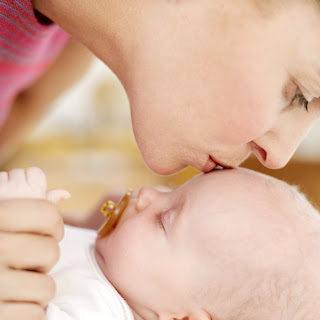 Ever wonder when you'll have a shower before noon? Ever wonder when you'll own a wardrobe full of items that are not wrinkled or stained with spit-up? Ever wonder when you'll get to go to the bathroom – by yourself?
The Mommy Years are certainly not without their challenges. Today I have one who won't leave my lap or stop playing with my hair. Another is fighting a yucky tummy bug. A third is battling a wicked case of itchy eczema. Perhaps your day, too, is filled with many wants and needs – that belong to someone else.
People need you when you're a mom.
And the world would tell you that you're going to get "lost" in the Mommy Years. That you'll lose your "sense of identity." That you must assert yourself and "be somebody."
But, the reality is that you ARE somebody. You are someone's shoulder to cry on. You are the lap to sit in. Yes, you are the head of hair to caress. And those days are fleeting.
I was recently encouraged by the words of Barbara Curtis in her book, The Mommy Manual: Planting Roots that Give Your Children Wings:
Being a mommy and helping your children realize their potential is the best way for you to realize your own.
Amen. May you "find yourself" in being the best mom you can be wherever God has placed you today.