Failures into Victories
We are a participant in the Amazon Services LLC Associates Program, an affiliate advertising program designed to provide a means for us to earn fees by linking to Amazon.com and affiliated sites. We participate in other affiliate programs as well. For more details, please see our disclosure policy.
A seeming failure may not be what you think it is. Sometimes God uses our biggest challenges to produce great victories.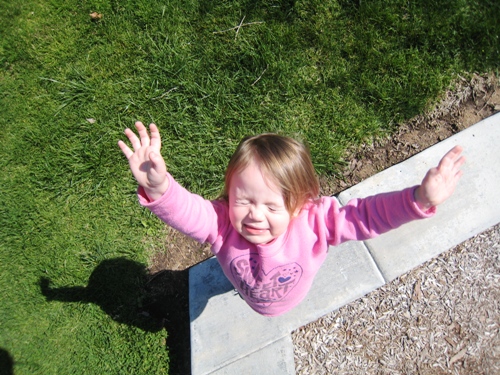 I tend to be the optimistic/Pollyanna type of person. (You've figured that out already, huh?) I can dream big dreams and envision such fun, exciting projects.
Sometimes, those big dreams don't exactly come to fruition, though. And when they don't? Oh my. Stand back. Because you're gonna have one disappointed girl on your hands.
Just ask my husband. 
I can pout with the best of them. I think the Optimism just takes over my mind so that it's really hard for me to think when Reality won't let me have my way. It messes with me. And I don't like it.
Failure or Victory?
However, I'm finding comfort and joy in watching God turn my "failures" into victories.
Here are some examples:
:: Years ago, we thought we would make a living "flipping houses" in Kansas City. The economy was booming and why not? Our first fixer-upper turned out not to be as fun as we thought. Instead of selling it and/or leveraging its equity on another mortgage-ridden purchase, we rented it out. Now, I'm so thankful for that seeming "failure." Otherwise, we could be into a lot of debt in a down economy.
We still have a rental we wish we didn't own. But, I consider this a victory compared to where we could be if things had "gone our way." God knew so much better than we did.
:: A year or two later we found ourselves in debt. But, if it hadn't been for that debt, we never would have done something as drastic and weird as paying it all off and going debt-free.
How ironic does that sound? But, it's true; that season of financial failure was the wake-up call we needed to turn ourselves around. And God knew that, too.
:: Another disappointment of mine occurred about four years ago when I applied for a writing job with About.com. At the time, it was a great writing gig that I really wanted. And I was sure that I would get the job I applied for. I was devastated when, instead, I got the rejection notice.
At the same time I started researching blogging. Life as MOM was born less than three months later. You and I might never have met if I had gotten that job! I have learned so much personally and spiritually and grown so much as a writer by investing in this lil' place. I'm not sure I would have done the same writing for someone else.
:: Almost two years ago I approached a book editor about a cookbook idea. I wrote up a proposal and he (very politely) rejected it. I took it hard, imagining a big "L" emblazoned on my forehead. However, a friend picked me up and dusted me off, and I got to work on a better proposal, found a great agent, and met the right publisher for the project.
It has turned out to be a better experience — and a better book — than I originally hoped for. (God gets the glory for that one, too.)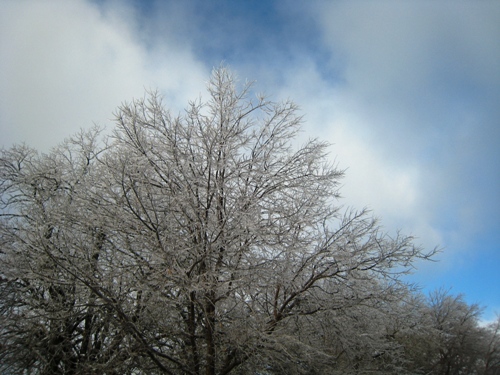 Black cloud or silver lining?
I'm not saying that every black cloud has a silver lining. Sometimes life is just hard.
But, at the same time, I think that disappointments can be turned around. The thing that we thought we wanted really isn't what will do us the most good. And we aren't really the Authors of our stories, are we? Thank Heavens!
Joseph's brothers sold him into slavery and things looked pretty desperate for a time. And yet, that "failure" resulted in his ability to save generations and nations from starvation and even spiritual death.
Lazarus appeared to be dead. And even Jesus wept. But, something wonderful happened that changed their mourning into laughter.
Jesus was dead and buried when the women went to the tomb that sad Sunday morning. Yet, there was victory there that they could not even dream of.
The beginnings of something better?
Disappointments may come. Hard things may fall in your way. And yet, they may be just the beginning of something better.
God is infinitely capable of redeeming those hard times, of turning a rock into a diamond, of weaving a warped thread into a beautiful tapestry.
Now to him who is able to do immeasurably more than all we ask or imagine, according to his power that is at work within us,  to him be glory in the church and in Christ Jesus throughout all generations, for ever and ever! Ephesians 3:20-21
How have you seen God transform hard things into good?