Fall Decor on a Dime
We are a participant in the Amazon Services LLC Associates Program, an affiliate advertising program designed to provide a means for us to earn fees by linking to Amazon.com and affiliated sites. We participate in other affiliate programs as well. For more details, please see our disclosure policy.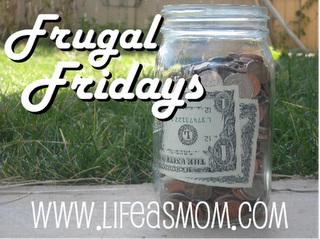 I am not strong in home decor. In fact, if it weren't for FishPapa's sense of style…. oy, I don't even want to think about it. My friends have always been stunned that my husband cares about interior design, but as a project designer and builder, he's got a great eye for what works.
And he's also pretty frugal, too. He has to be to live with Mrs. Frugal Friday, now, doesn't he?
Today I'm going to brag on him as he is responsible for the great new piece of art hanging in my entryway.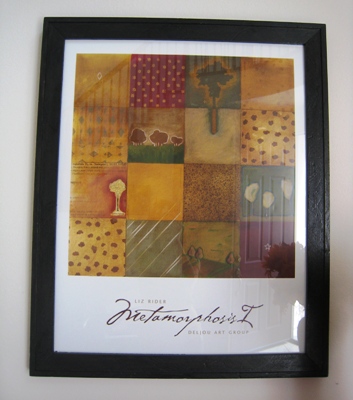 Last fall he found this print on clearance at Aaron Brothers. It was $5, marked down from like $30. The colors in it were a perfect match for the greens, golds, and reds we love.
But, anyone in the know knows that picture frames can be quite pricey. QUITE pricey. Yes, you can find them at garage sales and in thrift stores, but if that's not a regular habit, it can take time. More time than building one yourself.
So, that's what FishPapa did. We love us a good home improvement project around here.
He took standard lumber and bevel cut it like so: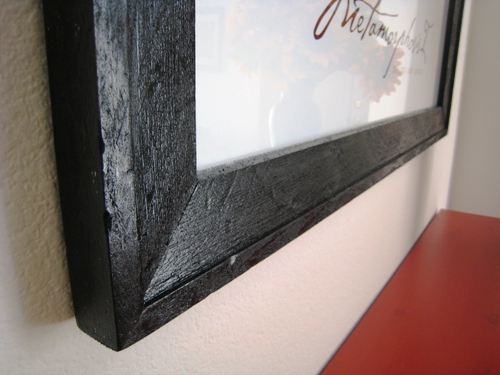 Four pieces, shaped = four sides of a frame. Assembled = a frame. We like things weathered, so a few dings and knicks made it just right. The boys helped him stain it.
Lastly, he shopped for a piece of glass. He could have bought a piece for $50 at Michael's. Yes, ladies, my sweet husband went into Michael's all by himself.
But, instead, he got a piece cut to specs at Home Depot for only $15.
And Voila!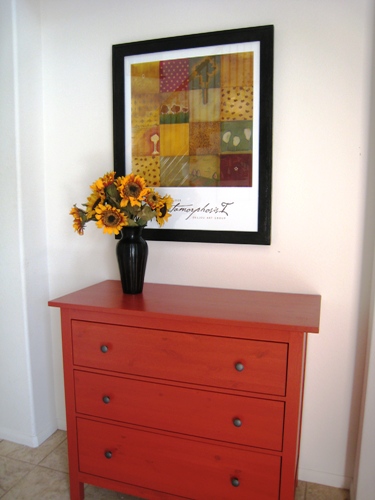 I'm thinking I need one of those bowls The Nester has been talking about. Don't you?
So, we ended up with a custom-framed piece of art that cost $30 and some time. It could have easily cost us $100 new. And we got it exactly the way we wanted it.
What do YOU do to save money?
Share your favorite money-saving ideas today. Leave a link to a post that shares some frugal wisdom. (Please no giveaways or deals posts. Teach us how to fish!)