Fall Fun
We are a participant in the Amazon Services LLC Associates Program, an affiliate advertising program designed to provide a means for us to earn fees by linking to Amazon.com and affiliated sites. We participate in other affiliate programs as well. For more details, please see our disclosure policy.
Fall is in full swing. Are you having fun? Here are some great things to do with your peeps.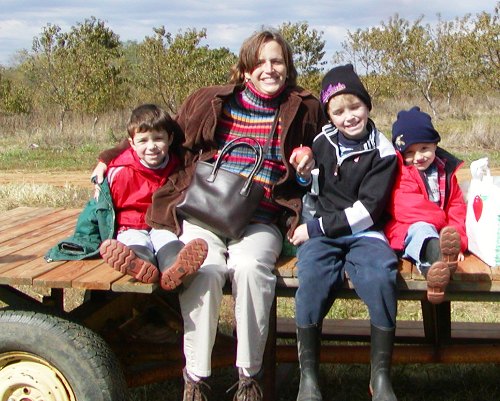 Look at how little my people were! We took that picture while apple picking SIX years ago when I was pregnant with FishChick5-almost-6. My how time flies.
Now that the weather has cooled off here, I can officially call it, fall. We keep the windows (almost) closed at night and I get to wear sweaters and boots on some days. Like when it's 60 degrees.
I know. Wimp.
With fall comes the opportunity to bundle up and plan for two birthdays as well as Thanksgiving. I'm so into that. And my thoughts turn to Christmas, too. These two months compose one of my favorite times of the year.
If you're looking to enjoy the autumn season with your peeps, consider some of these activities:

And don't forget good eats!
What's YOUR favorite part of Fall?