This post was originally published on Sept 18, 2011. The habits described here run deep in my soul. Many of my meal plans for this week follow these themes.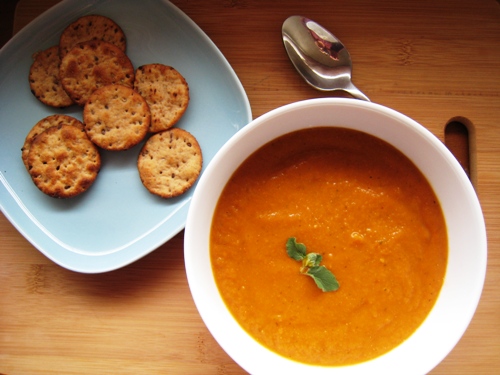 Last year I posted some fall theme night ideas that served us well twelve months ago. As our days start to fill up and fall into a rhythm, I'm seeing the need to reestablish some regular, no brainer meal plans, especially geared toward this season. I've revised last year's list to fit this year's life.
Soups, Stews and Chili
I've decided to be brave and courageous against picky eaters, especially in light of this word from Renee. There's no reason I need to wimp out when it comes to serving soup, a filling and healthy meal that is cheap and easy to pull off.
I'm preparing myself for two soups per week, to allow for differences in preferences. I like a lot of soups that most of the fam doesn't. I'm hoping that offering two choices will soften the blow.
(They don't know that if I was only going to make one soup, it would be the soup they'd be more likely to eat anyway. But having a choice will give them power. Bwahaha.)
Some tried and true favorites: Chicken Noodle, Minestrone, Cheese Soup with Veggies, and a newcomer on the scene, Roasted Vegetable.

Football Food
It's that time of year again. I realized that I really need to pay better attention to the day of the week, especially when I'm setting up babysitting for date nights. Thankfully, FishPapa enjoys spending time with me more than Monday Night Football.
That said, football days, particularly Sunday afternoons, call for easily portable, not too messy, kind of on the munchy side of things. So, I'm going to plan accordingly: Brats with Peppers, Grilled Burgers, Sandwich night, or a Cheese and Fruit Plate.

Pasta Night
My kids really do love pasta. It's easy, it's cheap, it's filling. And I can customize it to suit my preferences at the same time as allow the children their simpler tastes. My go-to fix is a simple red sauce, but we've been branching out with homemade pesto as well as a variety of cream sauces.
Some favorites: Cilantro Shrimp Pasta, Tomato and Brie Pasta, and Vegetable Bolognese.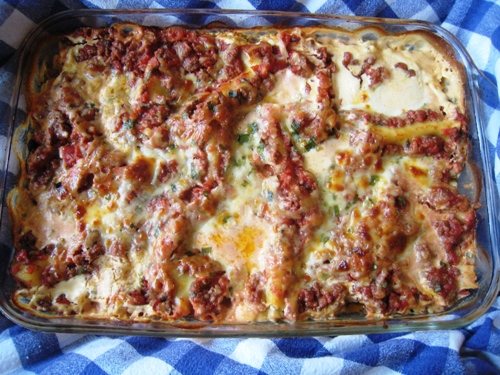 Casseroles
It's been awhile since we've really hunkered down with casseroles. I miss them! They are comfort food that is easy to make ahead. While casseroles have gotten a bad wrap over the years, there are really some delicious options out there, and many that are freezer friendly.
One dish meals full of flavor? Yes, please. I think it's time to whip up a bunch for the freezer!
Some of our favorites include Poblano Chile Enchiladas, a fresh herb lasagna, Crockpot Enchiladas, and Chicken Enchilada Casserole.
Mexican Food Night
We are big on southwest flavors around here. These meals are easy to pull together and pack a big punch with low cost and little preparation. Hubs and I could probably eat Mexican food every night, but our kids like a little more variety. So, I'm shooting for one night a week, featuring Carnitas, Tostadas, Salsa Verde Beef, or Potato Nachos.
Beans and Rice always serves as my meal plan without a meal plan.
Pizza Night
I'm actually out of practice for making pizzas. It's been a couple months since we had pizza at home. And only a couple times have we bought pizza. I think there were just other things that I had to serve. But the kids miss it, so we'll get back into the habit.
This method always works for me.

Cooking Out
I never heard that phrase until we moved to Kansas. Now, I've kinda adopted it as my own. Whatever you call it, grilling, BBQ, or cooking out, foods cooked on an open fire just taste better. And since hubs is the King of the Grill, it means I might get the night off cooking. So, grilled fish, chicken, and tri-tip are on the menu for this fall, provided I can source it at a good price. Meat sales have been hard to come by!
Buffalo Chicken Salad, Soy Grilled Salmon, and a good steak all sound good to me!
What meals do you enjoy in the fall of the year?