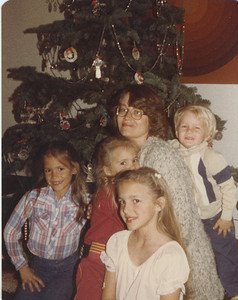 Once upon a time, I learned that my family was different than my peers'. Not only did we absolutely love sauerkraut and spare ribs for dinner and pizza for breakfast, but we also had some quirky traditions when it came to Holiday Time.
No one else in the room had ever heard of feeding ice cubes to their Christmas tree. And painting Christmas cookies with pastry brushes was a new one as well. No one else had retro 1970s Christmas stockings handknit by her granny — or ate See's candy for breakfast on Christmas morning.

But we did.
Today I'm over at Simple Homeschool, talking about Building a Family Culture Through Holiday Traditions. Pop over there to read the rest of the post and to leave a comment.