Family Fun: 5 Eco-Friendly Kids Books
We are a participant in the Amazon Services LLC Associates Program, an affiliate advertising program designed to provide a means for us to earn fees by linking to Amazon.com and affiliated sites. We participate in other affiliate programs as well. For more details, please see our disclosure policy.
I was kind of curious if I actually owned any children's books that spoke about the environment. I found a handful that have really benefited our reading and thinking times.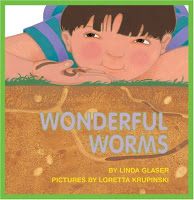 Wonderful Worms features delightful illustrations as it explains the process by which earthworms move earth and transform matter into enriched soil. Great to combine with worm composting as a family activity.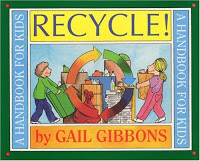 Recycle! A Handbook for Kids is another book from one of my faves, Gail Gibbons. This book lays out the process of recycling for children. It includes an illustrated chart entitled, "What you can do…" featuring kid-accessible ways to do their part for the Earth.
Kids Care! 75 Ways to Make a Difference for People, Animals, and the Environment is a great handbook that features all sorts of projects for children to tackle. Whether it's community service or how to help a sick friend, this book covers a number of fun activities for children aged 7-12. The illustrations are fun and the ideas very doable. This is put out by Williamson Books, one of my favorite kids' book publishers.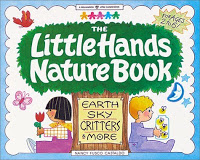 The Little Hands Nature Book is another great book from Williamson Books. All those "Little Hands" books are great. This one features all sort of outdoor activities to do and explore with your little ones.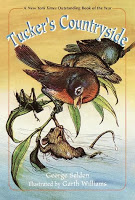 Tucker's Countryside is a great read aloud. It is the follow up to The Cricket in Times Square. This time Tucker Mouse and Harry the Cat accompany Chester Cricket back to his home where the Meadow is about to be demolished by developers.
Got a great children's book that talks about God's Great Earth? Share it with us!
(Visit The Happy Housewife for more kids' book ideas.)