Family Fun: 6 Meaningful Easter Traditions
We are a participant in the Amazon Services LLC Associates Program, an affiliate advertising program designed to provide a means for us to earn fees by linking to Amazon.com and affiliated sites. We participate in other affiliate programs as well. For more details, please see our disclosure policy.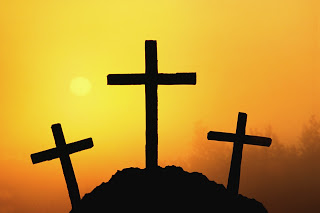 It's easy for the reason of Easter to get lost amongst the chocolate bunnies, ham, and scalloped potatoes. But, knowing why we celebrate and teaching it to our children is so important! Here are some kid friendly ways to talk about what Jesus has done.
1. Hide and seek Resurrection Eggs and talk about them. (You can make your own set of eggs by following these directions.)
2. Watch the Jesus Film for kids.
3. Read the Biblical account of Holy Week
4. Create a tomb and use action figures to reenact The First Day of the Week.
5. Bake Empty Tomb Cookies, Empty Tomb Snacks, or Empty Tomb Buns.
6. Bake pretzels. A food created by medieval monks to represent praying hands and used to teach children their prayers, pretzels are a tradition reaching back 100s of years. They can be made without dairy, an ingredient that was traditionally forbidden during Lent. Therefore, they became a popular snack. Eventually, the Easter Sunday practice developed of hiding pretzels with hardboiled eggs nestled in the large openings. This, of course, led to the modern day Easter egg hunt.
What do you do to make Easter more meaningful?