Family Fun: Earth-Friendly Flicks
We are a participant in the Amazon Services LLC Associates Program, an affiliate advertising program designed to provide a means for us to earn fees by linking to Amazon.com and affiliated sites. We participate in other affiliate programs as well. For more details, please see our disclosure policy.
We love movie night around here. Usually, we get everyone in jammies first since someone inevitably falls to sleep before the film is over. Then, FishBoy11 takes charge of the popcorn making. We hunker down on the sofas and enjoy a movie together.
The following are videos that we've all enjoyed over the years. While they are not necessarily "environmental," they all encourage us to practice good stewardship and/or enjoy this beautiful world God has created.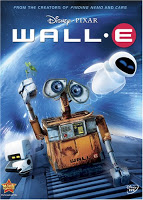 Wall-E – This was by far one of the cutest movies I've seen recently. It is slow at the start, but the characters will win your heart. It tells the story of what happens to planet Earth when humans treat it as disposable. I felt newly moved to care about God's creation and to do my part not to add to the landfills.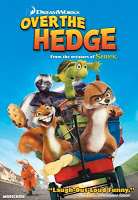 Over the Hedge – This film recounts the adventures of a group of animals who awake in Spring to find out that a housing development has taken over their woods. Their antics are hilarious as they encounter human beings and all their stuff. You may want to preview this before watching it with the kids; there's a bit of body-humor that some families might not appreciate.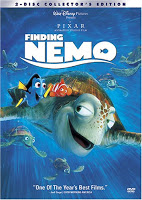 Finding Nemo – The movie features fantastic animation. It seems as if you are really underwater at times. And since I never plan to scuba dive, that's good for me! You will gain a huge appreciation for the wonders of the sea. Wow!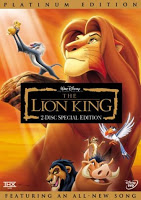 The Lion King -While a fantastic film based on the music alone, The Lion King also speaks to ideas of good stewardship. At a critical point in this story, the characters see how overhunting and neglect can devastate their ecosystem.
What's a movie that motivates you to care more about our world?