Family Fun for Saint Patrick's Day
We are a participant in the Amazon Services LLC Associates Program, an affiliate advertising program designed to provide a means for us to earn fees by linking to Amazon.com and affiliated sites. We participate in other affiliate programs as well. For more details, please see our disclosure policy.
Saint Patrick's Day is a great time for fun, food, and faith.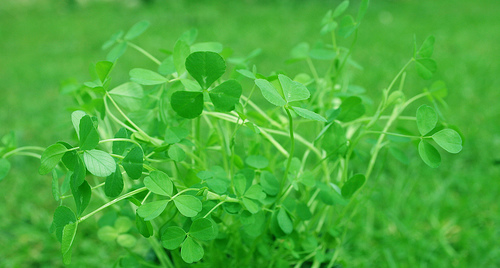 I'm not Irish. But, I do find a kindred spirit in Saint Patrick. Years ago, the kids and I read a biography of the man who evangelized the Emerald Isle. Patrick's is an amazing story of capture, slavery, freedom (in Christ), and escape. It's also one of sacrifice and loving a people who haven't loved you in return in order to share the Good News with them.
Some years I remember to wear green or make some fun food for our fam. Some years it slips my mind. But, the lesson of his life and the Legend of the Shamrock-turned-Symbol-O-the-Trinity is one I hold dear.
If you're thinking of some family fun this weekend. Check out some of these past posts about Saint Patrick's Day:
What do YOU do for Saint Patrick's Day?