Family Movie Round-up for These Early Nights
We are a participant in the Amazon Services LLC Associates Program, an affiliate advertising program designed to provide a means for us to earn fees by linking to Amazon.com and affiliated sites. We participate in other affiliate programs as well. For more details, please see our disclosure policy.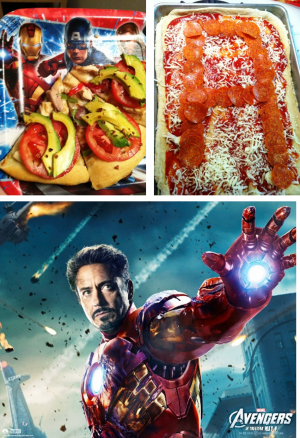 We lived through several years of marriage and parenting with neither a TV nor a video player. Let alone cable. It was fine all through the spring and summer months. There was so much to do outside that we didn't really want to be inside watching something.
Then the days would shorten and I would pine for a video player. Yes, video player. This was back in the Dark Ages before live streaming, DVD, or even DSL. A VHS player was what I dreamed of on those cold winter nights.
Today we're all tooled up with a movie player and a great sound system. Honestly? We probably need to get out more often, at least during daylight hours. But, come night fall, it's nice to curl up on the couches together and watch a movie. We are a movie family.
In early fall we watched The Avengers together. You know how much I love that movie. I did it up big, complete with an Avengers pizza, movie theater candy, and popcorn. My kids had a blast. Heck, I did, too.
This type of intentional movie night was so much more fun that the drift that can sometimes happen when you've got nothing better to do.
I was surprised to see that out of the five animated films that received Oscar nominations, we've seen four of them. (I'm voting for Brave. Wreck-It Ralph was cute. That pirate movie was awful. I have no idea about Paranorman.)
Here are some recent movies that we've enjoyed over the past few months: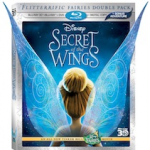 The Secret of the Wings* – I was not a huge fan of the previous Tinkerbell movies, but I love this one. Love it. I cry every time. I know, weird. But, I really do love this movie. And my girls do, too. And some of my boys, if they were honest.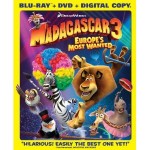 Madagascar 3 – We watched this with friends via Redbox a few months ago. I had low expectations. Imagine my surprise when the kids were rolling with laughter. This film, a sequel to the sequel of the first Madagascar has received requests for a repeat performance from my brood.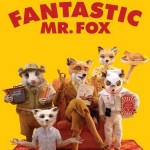 Fantastic Mr. Fox – I first heard about this movie from Tsh, so I requested it from the library. When it came on cable, we watched it again. Last month I bought it for one of the boys' Christmas presents. It's a quirky movie with an all-star cast of fabulous actors. And every time I watch it I find something new and funny that I hadn't noticed before.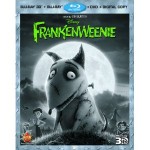 Frankenweenie* – I received a review copy of Frankenweenie earlier this week. The kids and hubs watched it the first night. The girls requested that I watch it with them on a following day. It's a very cute riff on the classic Frankenstein story, except that Frankenstein loves, instead of repels, his creation. It's quirky and weird as all Tim Burton films are. The boys didn't love it, but the girls, FishPapa, and I all liked it. Go figure.
What's a favorite family film at your house?
Disclosure: This post does include Amazon affiliate links. If you make a purchase through those links, I am paid a small amount in way of advertising fees. Some of the movies listed here* are those that I was sent to review. However, I wouldn't mention them if they weren't good. Others we rented or purchased on our own. All opinions are my own.