Family Night Theme Ideas
As an Amazon Associate I earn from qualifying purchases. For more details, please see our disclosure policy.
I've found that during the summer we tend to lose track of the days. Is this Wednesday or Thursday? During the school year when we had hockey, ballet, and karate going on different nights of the week, it was easy to know what day it was. Summer is not like that. I feel lost and floating at sea.
Recently, we instituted a few regular weeknight activities that are putting a rhythm back into our weeks. It's nothing fancy, but it seems to help us to keep from getting lost in the "whatever" of summer. I don't feel like every evening is a free-for-all, and the kids have some fun things to look forward to during the week. So do I.
Plus, it seems like I manage my time better when there are routines.
Here are our family night themes:
Mondays are Marriage and Mystery night.
Hubs and I go out to eat by ourselves while the kids hold down the fort. They love the freedom that comes with date night as well as the hope of leftovers from whatever restaurant we visit.
When we come home we watch a BBC mystery together. We just finished the last episode of Endeavour, so we'll need to find a new series to watch come next week.
Tuesdays are Taco Night.
We love Mexican food at our house. If I make a taco bar my kids are super appreciative. I mix it up with different toppings and bases so that Mexican food is never boring at our house. We've included Lawn Mower Taco the last few weeks; the kids have gobbled it down.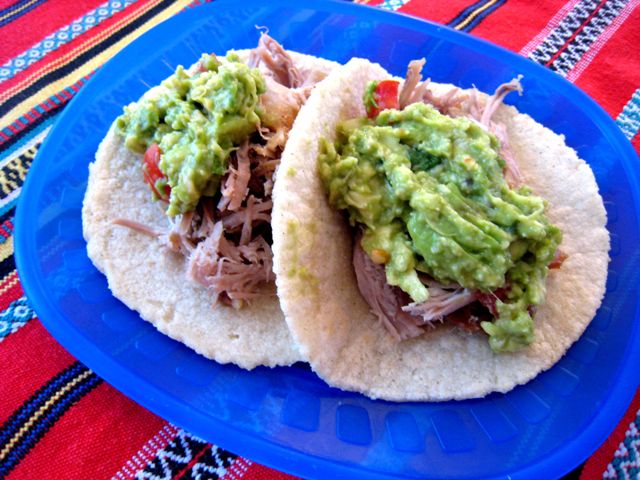 Wednesdays are Princess Night.
Typically we watch a movie on Friday or Saturday. It is becoming increasingly hard to find a movie that everyone likes. Since we ladies are outnumbered 5-3, it's rarely a chick flick.
I decided that the girls and I would watch a chick flick on Wednesdays. The guys are more than welcome to join in, but this way the girls know they're going to get to pick at least once in a week. This week we rented Enchanted and a few of the boys joined us.
Thursdays are Dinner with Dad.
My husband created this one a few weeks ago. In an effort to have special time with each kid, he is taking someone out to dinner each Thursday. Bonus for the kid — he gets to choose the dinner place. This could get interesting.
The rest of us play a board game while they're gone, and I try to make something to eat that's more on the fun side than not.
French Fridays
We're getting really excited about our European vacation this fall. I decided that I wanted to warm the kids up to a more French dining experience. I want them to feel comfortable and really enjoy any meals out. Since ours will be a budget trip, there won't be too many of them. I served a French-style meal (three courses, etc) on our anniversary and they really liked it. So, I'm going to try to make our Friday dinners a la francaise.
I've never been super good about regular family nights, but so far this experiment is working and successfully adding a little rhythm to our weeks.
Do you do special family nights?