Family Novels You Don't Mind Reading Over & Over & Over
We are a participant in the Amazon Services LLC Associates Program, an affiliate advertising program designed to provide a means for us to earn fees by linking to Amazon.com and affiliated sites. We participate in other affiliate programs as well. For more details, please see our disclosure policy.
Seems we are constantly running out of books to read at our house. Despite the fact that we regularly have 100+ resources checked out from the library at any one time.
Yes, yes, we do.
So I'm thankful for those novels that are so good you don't mind reading again — and again.
Here are some of our favorites: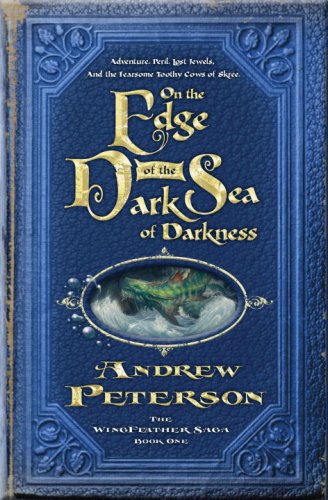 On the Edge of the Dark Sea of Darkness – We first read this book two years ago, but FishBoy8 dug it out recently, prompting not only his brothers but also FishPapa to dive into this adventure from Andrew Peterson. Hubs had never read the book and was sucked in almost immediately. He rarely reads novels, and he stayed up very late for several nights engrossed into the tale of Janner, Tink, and Leeli's escape from Gnag the Nameless.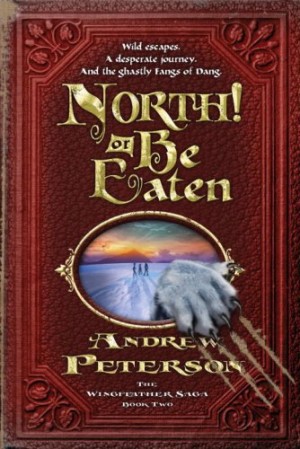 North! Or Be Eaten – The sequel to the aforementioned On the Edge of the Dark Sea of Darkness, this novel recounts the continuing Wingfeather Saga. Janner, Tink, and Leeli battle against Toothy Cows, Fangs, Stranders, and of course, Gnag the Nameless. There's a fair amount of body humor, making it a huge hit with my boys, but be forewarned. Our whole family is impatiently waiting for the third installment of The Wingfeather Saga.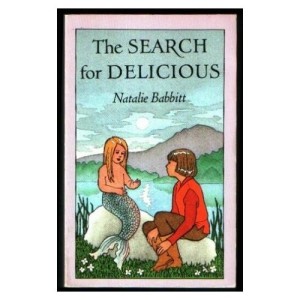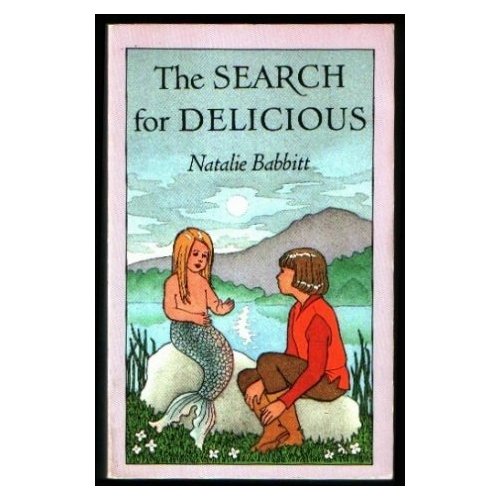 The Search for Delicious – The kingdom is in an uproar as nobles, royalty, and peasants alike cannot agree on the definition of delicious. One young boy must poll the entire kingdom and tally the votes, but one sinister character threatens to overthrow the King. Fun story complete with mermaids and dwarves. This lends itself to a great family discussion as to what's delicious and what we're thankful for.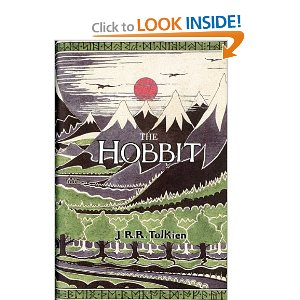 The Hobbit – This classic tale from JRR Tolkein is a big family favorite. I didn't have "ears to hear it" when it was required 8th grade reading, but I love it now. If you haven't met Bilbo the Hobbit and followed his adventures with the dwarfs, a magic ring, and a dragon, there's no better time than now! Of course, you must read this before the movie is released. So hop to it!
The Complete Chronicles of Narnia – Recently, my resident bookworm decided to tackle all the Narnia books and read them in 90 days. He finished in 10! Amazing, but he loved every minute of it, despite the fact that he had read some of them more than once. These classic novels from CS Lewis are way better than what you may have seen at the movies. Though Lewis denied they were Christian allegories, per se, the Christ figure of Aslan is hard to deny. Elements of repentance, forgiveness, grace, and perseverance are evident as the Penvensie children and their cousin Eustace visit Narnia, a magical world where trees can talk, mythical creatures roam freely, and children can be crowned kings and queens.
Got a favorite read again at your house?