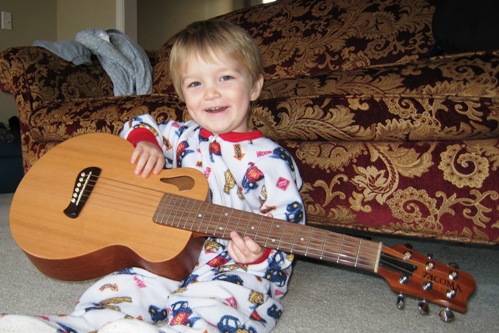 Of all the things that one can do to relax, I'd say putting on jammies has to be at the top of the list. I know that I don't feel quite as productive on a day when I stay in my pajamas too long. But, on the flip side, my body immediately shifts gears when I change into pajamas. It's like it knows it's time to relax.
Getting jammied can be a great signal to your body to chill out.
And chilling out with your kids? Well, that's a pretty sweet thing, one that I don't do quite often enough. Oh, I have the best intentions, of course. But, quite honestly, some times they're too interested in their own books and games, or I'm too focused on the next thing on my to-do list. If I'm not intentional, we can miss each other.
During our vacation last month, we had several pajama nights. You know, those evenings where you wind down, switch gears, and just hang.
We were, after all, on a mission to relax. It was vacation. We watched movies. We ate popcorn. We ran down the hall for our vending machine candy fix. One night we even had an all-you-can-eat cookie buffet.
We relaxed. Together. And it was wonderful.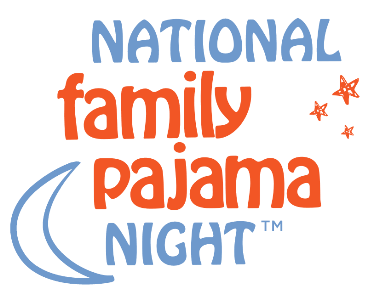 National Family Pajama Night
When I heard about The Company Store's National Family Pajama Night, I thought it was a fabulous idea. It's a night designed to help families be intentional to spend time together and just chill. Next weekend, the Company Store is encouraging families to spend purposeful time together, hanging out — in your jammies.
On their site, they offer tips for making your next jammie night one to remember. The Company Store is also asking folks to "like" the program on Facebook. Once they hit 20,000 pledges, they will be donating $20,000 worth of pajamas to needy families through Pajama Program. The National Family Pajama Night is next weekend, an easy way to spend time with your kids in a positive, fun way.
This weekend The Company Store is also offering some gift cards for giveaway to help YOU get your family jammied up!
This promotion, open to all US residents 18 and older, will gift four Life as MOM readers each with a $50 gift certificate good for the Company Store.
To Enter:

Simply leave a comment on this post.

For an extra entry, click "like on facebook" and leave a second comment, telling me you did so.
This promotion is open until Sunday, November 13th, at 8 pm PST. Winners will be chosen randomly and notified via email. Please respond within 48 hours to claim your prize. This post will be updated with the beginning of the winners' email addresses. The prizes for this promotion are provided by and shipped by the Company Store. Life as MOM will not be held responsible for unclaimed or undelivered prizes. This giveaway is now closed. Congrats to the winners: jennylynnek@, banaizzyb@,  clgorrell@, Andrea.n.vetter@
Disclosure: I have received a gift card from the Company Store as well.