I resisted getting one of these cookie scoops for a long time. I guess I thought they were too expensive or not useful or something. But, I bought a couple recently and am amazed at how cool they are. What was I thinking not to get one years ago?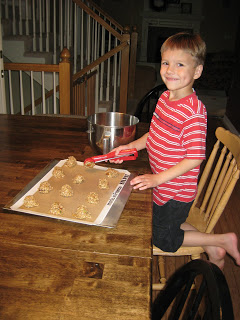 We love cookies at our house. And though I have five million cookie cutters and a
fancy silpat mat
, rolled cookies are not happening that often. Drop cookies just fit my life at this season. And since getting this cool tool, it's so much easier to let the kids help me. Using two spoons to drop cookie dough is a thing of the past. This plastic scoop with its quick-release metal doodah is just great for making perfectly shaped cookies.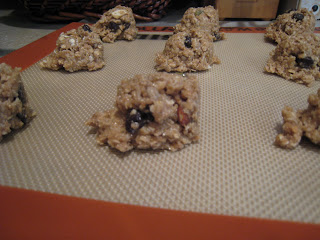 What cool tool do you love at your house? It doesn't have to be a cooking tool, just something that makes life a little easier. Post about it on your blog, mention "Toolin' Up Tuesday hosted by LifeasMOM.com," and come back here and leave your post's link (not just your main site) below. If you don't have a blog, share your tool in the comment section.