Father's Day Gift Idea: The Klever Kutter
We are a participant in the Amazon Services LLC Associates Program, an affiliate advertising program designed to provide a means for us to earn fees by linking to Amazon.com and affiliated sites. We participate in other affiliate programs as well. For more details, please see our disclosure policy.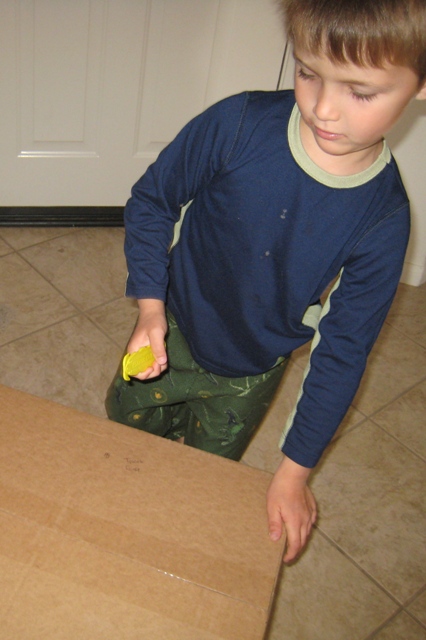 See this boy? He likes to be FishPapa's helper. Tools draw him like flies to honey. And the idea of opening a cardboard box? Oh yeah, he's all over that.
However, as you know, cutting open packages with scissors or knives can be dangerous — for big people as well as little ones. That's where the Klever Kutter comes in.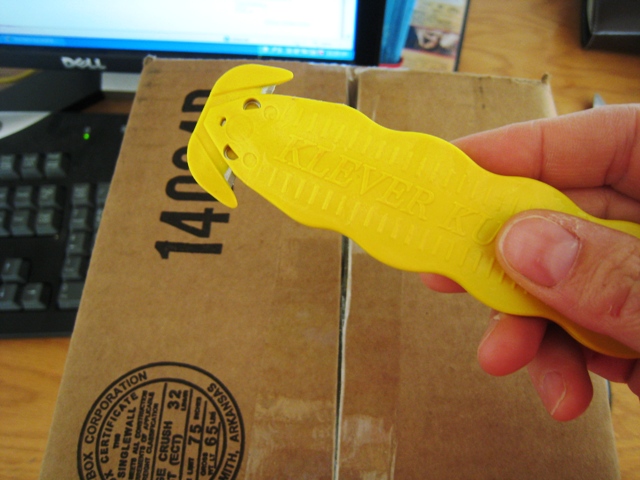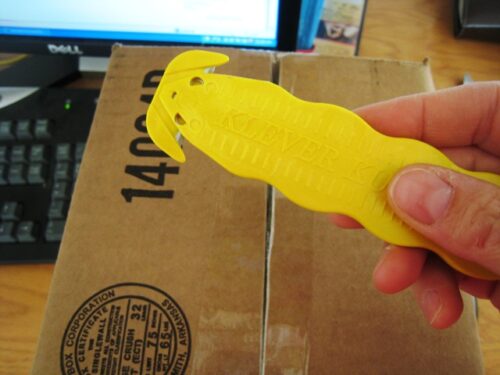 Bad spelling aside. The Klever Kutter is a very handy tool. See those little blades? You'd have to try really, really hard to cut yourself with those babies. They are just the right size for the job: cutting through tape on boxes. They do so in a way that the contents of said package can't be cut into in the process.
This one is actually mine, but FishPapa has some for work as well. Not only are they a safer alternative to traditional cardboard cutters, but they also fit in your pocket without damaging clothes. This totally works for me.
A Klever Kutter might make a good Father's Day gift. A 3 pack goes for about ten bucks on Amazon, making it fairly affordable, too.
Just make sure you buy one for yourself.
What's the favorite tool of the dads in your life?