Favorite Fall Tips for Saving Money
We are a participant in the Amazon Services LLC Associates Program, an affiliate advertising program designed to provide a means for us to earn fees by linking to Amazon.com and affiliated sites. We participate in other affiliate programs as well. For more details, please see our disclosure policy.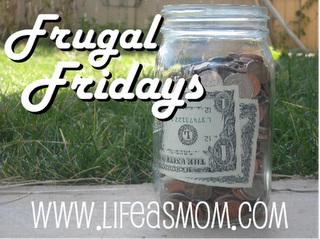 Fall finally arrived in San Diego. We've had two back-to-back rainy days, I smell wood smoke from the neighbor's chimneys, and I no longer leave the windows open 24/7. The chill is in the air!
While it may not be the true fall that folks in other locales experience, it is a cozy moment of transition for us. In Southern California, where we have rain or sun, we can use all the transitions we can get.
So, I thought I'd round up three of my favorite DIYs for fall and the cooler, cozier weather it brings. Here are some of my best ways to save money during the autumn: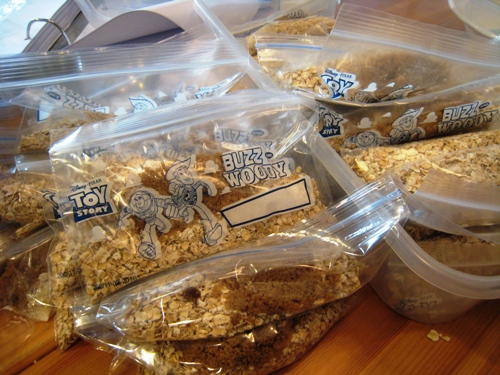 Boxed cereal is banned at my house. Too much mess and too expensive to fill my kids up. But, oatmeal, honest-to-goodness stick-to-your-ribs oatmeal is not only economical, but it's filling, particularly on chilly mornings. I regularly mix up forty bags of instant oatmeal packets so that my younger set can enjoy a hot breakfast even before my coffee is ready — or my eyes are open.
What a treat to wake up to a hot, filling breakfast!
Have a DIY Pizza Night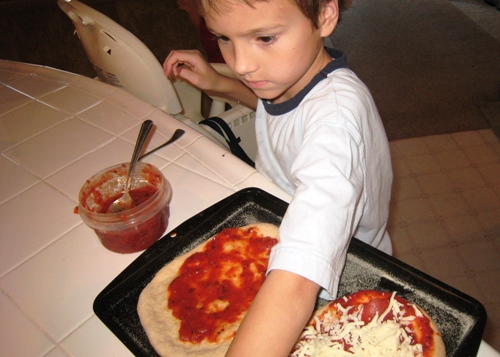 I fell off the pizza-making band wagon over the summer. But, I'm getting back on. The days are getting shorter and weekend pizza and movie nights are gaining appeal since we can't be outside late into the evening anymore.
This tutorial will show you everything you need to know to make your pizza at home. It's infinitely cheaper than pizzeria pizza and much tastier than the cardboard box variety from the freezer section.
Repurpose Seasonal Items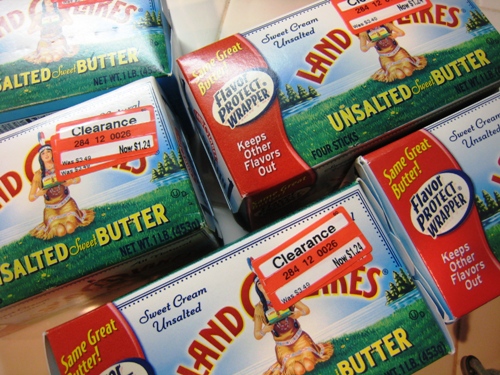 I love to scour the clearance sections of Target and Ralphs. They seem to have the best stuff in my neighborhood. I've found baking goods and seasonal grocery items for rock-bottom prices. That butter was post-Christmas last year for $1.24/pound! It doesn't get much better than that!
Keep your eyes open for Fall clearance items, particularly in the baking department.
And think outside the box. Halloween themed items can be used in a multitude of non-spooky ways. Repurpose light sticks and other lighting apparatus in your emergency kit. Bake up those orange and black Funfetti cakes — without the sprinkles. It's just a white cake underneath. Look for costumes to add to your kids' dress-up collection.
While the end of Fall is still weeks away, part of the deal-nabbing involves having your eyes open and grabbing the good deal when you see it. The Christmas stuff is headed on the shelves already, so they will be unloading the fall stuff quickly.
Just remember not to buy it unless you know you'll use it. 
What do YOU do to save money?